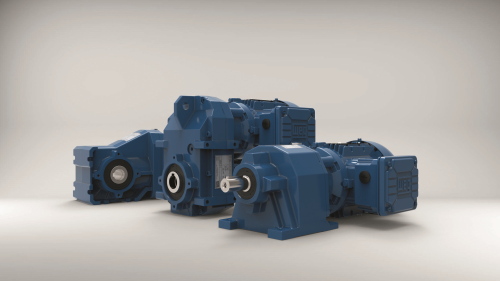 The company says the motors offer worldwide interchangeability and up to 96% energy efficiency across a wide range of industrial applications requiring precise and reliable power transmission. 
Developed in cooperation with the company's subsidiary – gear technology specialist Watt Drive - the WG20 comes in standardised mounting dimensions to suit both new and existing drive systems, ensuring ease-of-installation and flexibility when retrofitting. It is designed to cover virtually all international supply voltages thanks to internal voltage switching, which makes it easily interchangeable.
Available in energy efficiency classes IE2 and IE3, the motors feature an advanced design, with the pinion directly mounted on to the motor shaft resulting in a two-stage gear unit (in place of the commonly used three-stage unit). Fewer stages means reduced friction, which translates into lower power and heat dissipation and thus more efficiency. Additionally, the improved gear geometry featuring optimised gear teeth and high quality ground gear parts ensure low-loss power transfer and low noise levels, along with reliable performance and extended service life.