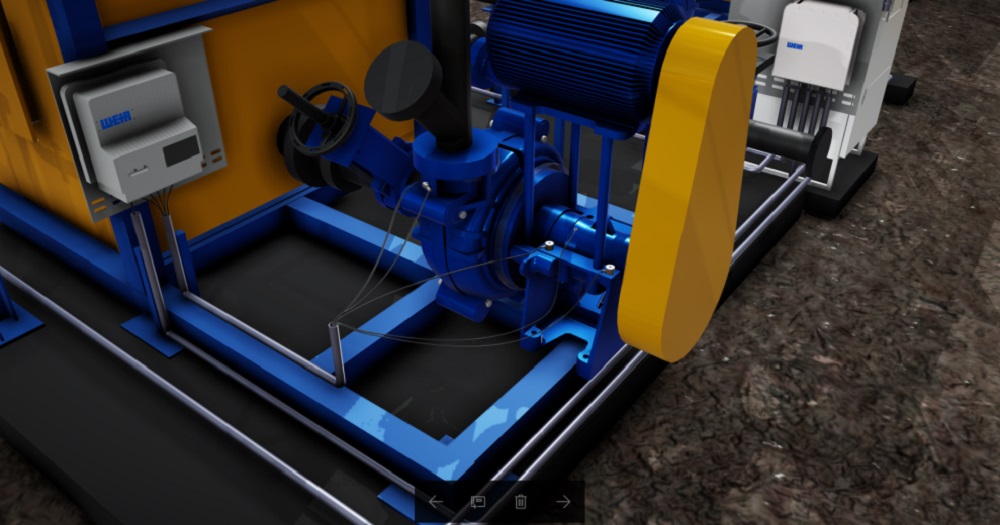 Weir Minerals has launched the Synertrex platform, its advanced Industrial Internet of Things (IIoT) technology for the mining industry.
Complementing Weir Minerals' existing portfolio of mining equipment, the Synertrex platform is available worldwide and allows operators to monitor every aspect of their equipment's operation, prevent problems and increase throughput.
IIoT is a network of equipment that connects to the internet and shares data. Demand for IIoT enabled products is growing rapidly, particularly in the mining industry where it is being used in areas such as analytics, machine learning, and robotics.
Synertrex is an IIoT platform which harnesses the latest digital technology to transform productivity, foresee risk and enhance performance. Utilising cloud computing, it involves placing smart sensors on an array of Weir Minerals' products which then gather critical operating data for advanced analysis. The data is transformed into powerful insights which are relayed to the customer through a digital interface. Information is displayed on a simple, easy to understand dashboard which can be accessed via any device or integrated into existing operational systems.
At this stage, the platform can be paired with Warman pumps, Cavex hydrocyclones, GEHO PD pumps, Enduron HPGR, Enduron screens and Enduron crushers and there are plans to expand the range of compatible products.  Customers with existing Weir Minerals' products who wish to enable Synertrex will be able to retrofit sensors to equipment.