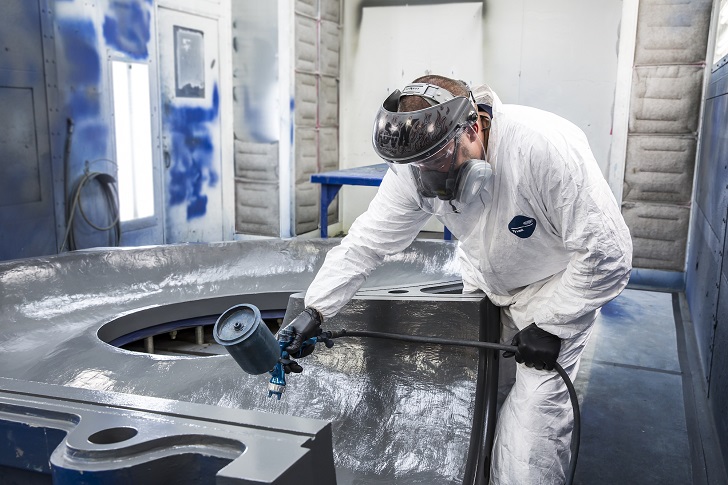 Weir Minerals is upgrading to its polymer-ceramic composite for the Flue Gas Desulphurisation (FGD) market. The new and improved Cerasmooth compound is designed for use in FGD applications to provide wear and corrosion resistance.
Cerasmooth aims to improve the service life of pumps compared to metal and rubber liners as the compound can withstand the cutting damage that can be caused by pipe scale coming loose from the FGD circuit and passing through the pump. The material was developed for the Warman GSL pump series but can also be used for any acidic, light slurry application.
FGD Application 
The FGD application can experience wide variations in pH during operation and also contains erosive components in the slurry. Materials used in this application need to be capable of handling these demanding and varying operating conditions.
However, the manufacturer's claim that the polymer matrix of Cerasmooth is almost impervious to the extremely acidic environments that can occur in FGD duties, and the ceramic filler provides outstanding wear resistance to the typical erosive particles in the slurry.