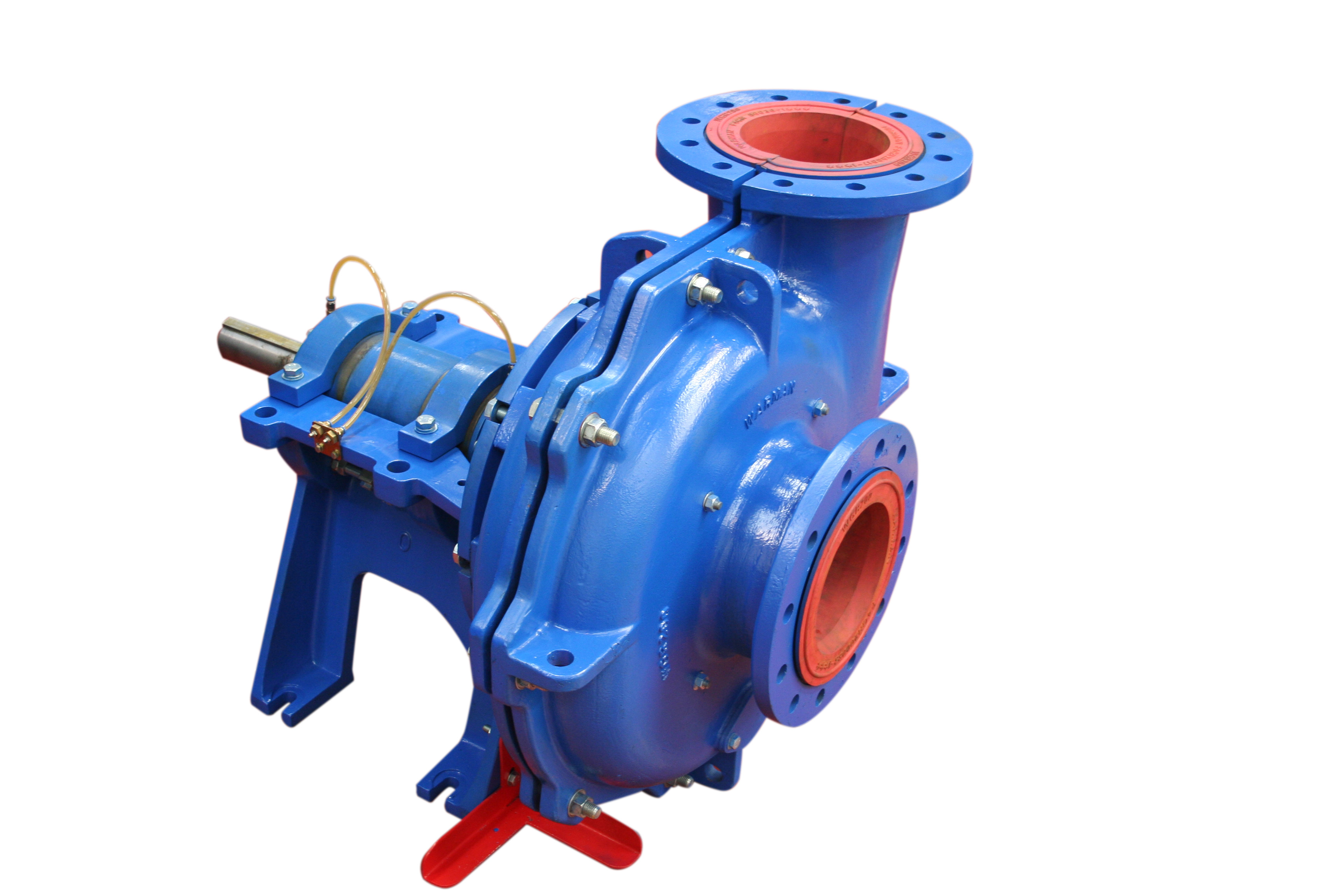 The 2nd generation WGR pump has replaceable liners designed using Computational Fluid Dynamics (CFD) simulation that should provide an improved performance over the first generation WGR pump.
Weir Minerals Europe unveiled the 2nd generation of the WGR slurry pump at an official launch day at its plant in Yateley, Hampshire, United Kingdom.
The liners and impeller are manufactured from premium Linatex rubber and housed within robust casing halves. Enhancements to the casing design should simplify maintenance and minimize downtime. Other features include the introduction of an expeller gland seal for optimum performance, as well the option of having a low flow packed gland and the D gland seal.
The rugged design of the WGR pump makes it suitable for use in the production of sand and aggregates, as well as other applications within mineral processing, coal preparation and power sectors and general industrial applications.
The Warman WGR pump is available in seven different sizes, from 35mm to 250mm. The improved Warman WGR  pump will be released to the European market in October and launched worldwide later in the year.