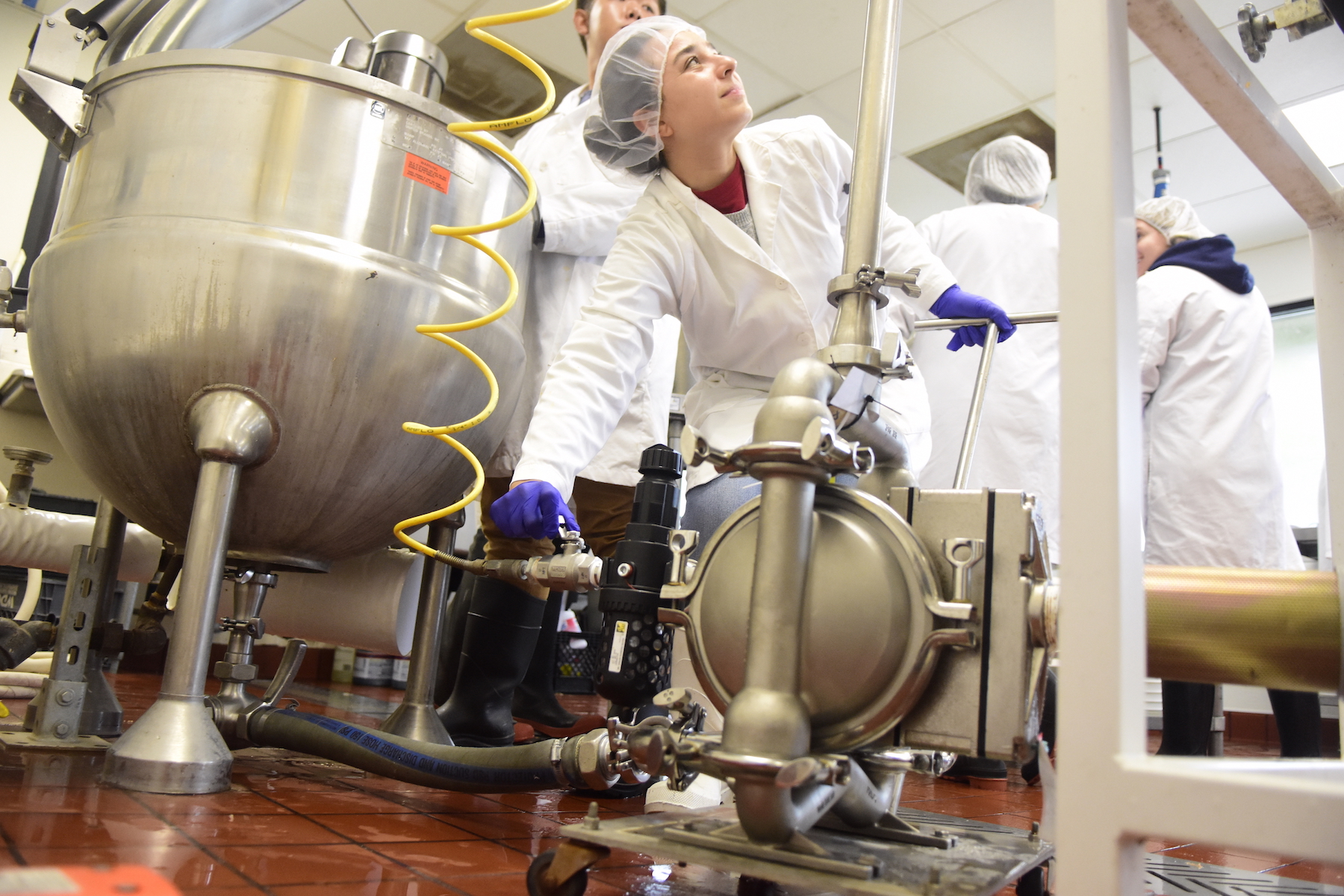 Wilden, part of PSG, a Dover company, recently donated a 38 mm (1-1/2 in) Pro-FloSHIFT Saniflo FDA Series AODD pump to the Food Processing Laboratory at Fresno State University in California.
The donated pump, a PS4 model, will receive hands-on use from more than 80 students currently enrolled in Fresno State's Department of Food Science and Nutrition.
Students are tasked with producing a wide variety of food products, including jams, jellies, salsas and sauces, all in a processing environment that cannot compromise food quality or safety. The Wilden PS4 pump will play a significant role as the conduit between the manufacturing system's cooking kettles and filling lines.
The students are exposed to food manufacturing on a pilot-plant scale and they are taught about food safety and good manufacturing practices. The donated pump has Tri-Clamp connections and is designed to pump shear-sensitive liquids with a wide range of viscosities and solids sizes, including the high-acid, high-sugar and high-fat media that are found in may of the products produced by the students.