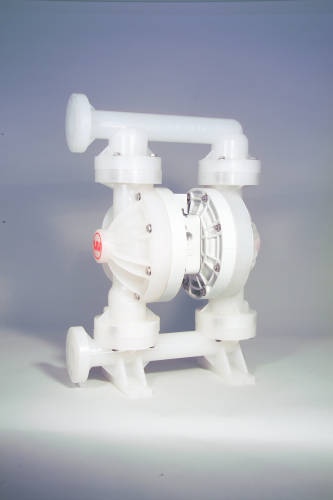 The microelectronics manufacturing event takes place from 12-14th July in San Francisco, CA, USA.
The Advanced plastic pumps are available with the Pro-Flo X air distribution system, which features a efficiency management system (EMS) that helps improve the Pro-Flo X ADS in specific operation parameters within the semiconductor industry. The pumps are offered in polypropylene, PVDF and PFA with elastomers of Buna-N, Neoprene, EPDM, Viton, Wil-Flex, Saniflex, polyurethane and PTFE. The pumps are available in 6 mm to 76 mm (1/4 in to 3 in) sizes with the ability to handle solids up to 12.7 mm (1/2 in). Maximum flow rates are 784 lpm (207 gpm).
Wilden will also share a booth at InterSolar 2011, which is held concurrently with SEMICON West, with its sister company Almatec.