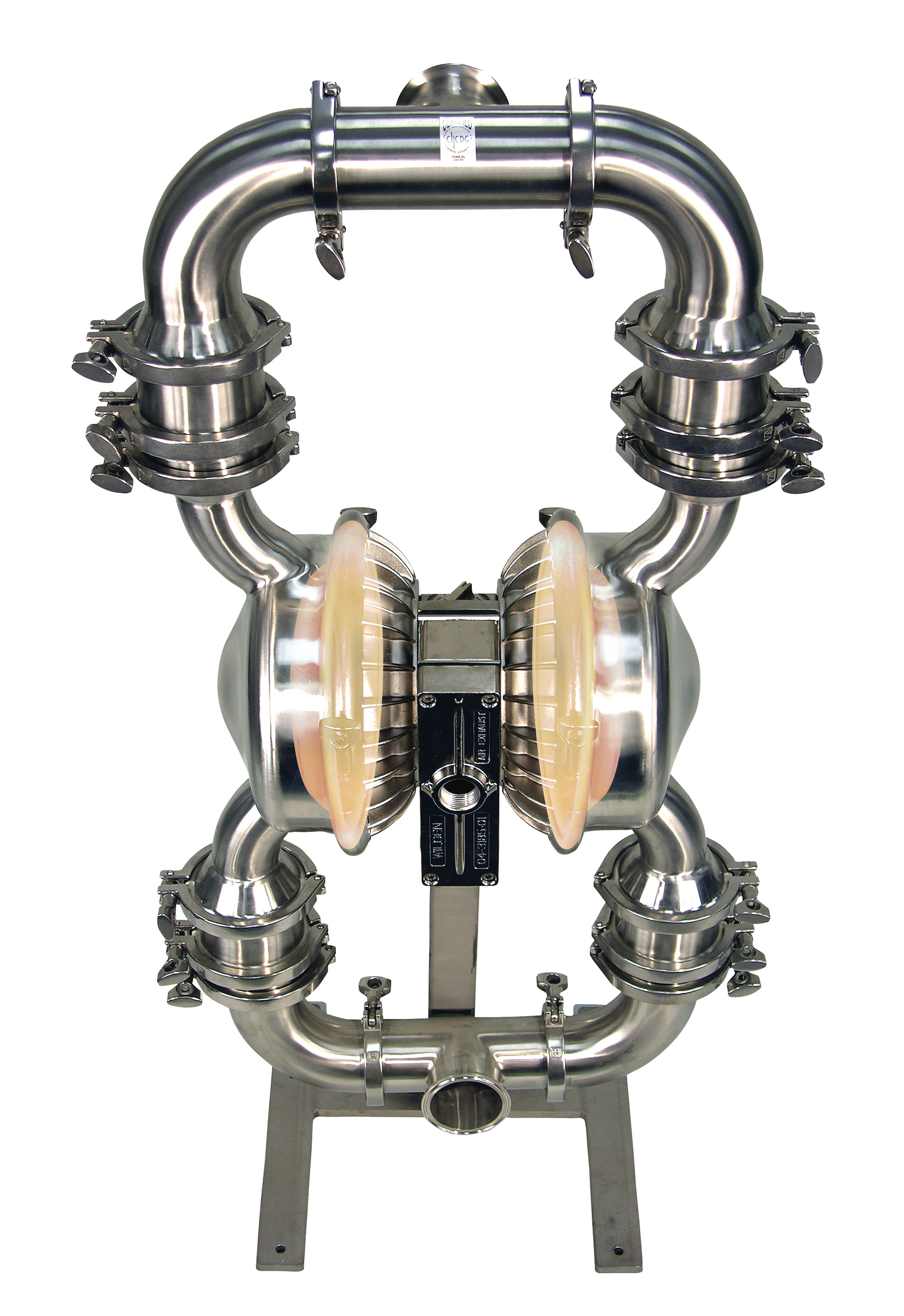 Manufacturer of air-operated double-diaphragm (AODD) pumps, Wilden, will be featuring its SanifloHygienic Series (HS) AODD pumps and Pure-Fuse diaphragms at the Institute of Food Technologists' 2018 IFT Annual Meeting & Food Expo (IFT18), which takes place from 15 – 18 July in Chicago.
Wilden's Saniflo HS pumps are designed to pump a range of viscosities, solids and shear-sensitive products for food-and-beverage processing operations. With clamped connections for simple assembly and disassembly, they offer clean-in-place (CIP) and clean-out-of-place (COP) capability.
The pumps' design incorporates a free-draining flow path that enables CIP capability while lowering the risk of cross contamination. In addition, the design of the HS pumps does not contain any mechanical seals or rotating parts, which eliminates any areas where product residue can be trapped and contaminate the sanitary operation of the pump.
Pure-Fuse diaphragm technology, also on show at iFT18, incorporates a one-piece design that eliminates product-trap areas between the outer piston and diaphragm that can harbour bacteria. This design also provides an unbroken fluid-contact surface for reduced contamination risks.
Wilden will be at booth S3883 at IFT18.