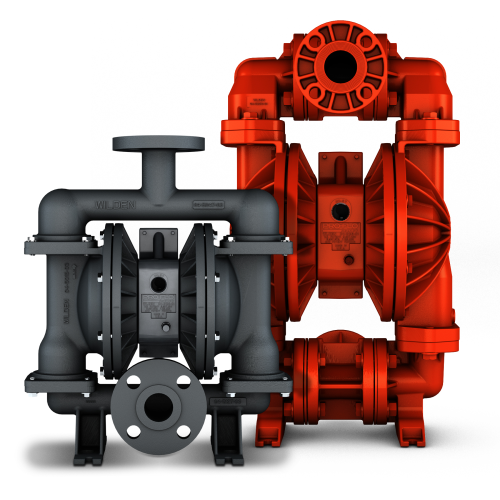 Utilizing a bolted configuration to ensure total product containment, the pumps feature redesigned liquid paths to reduce internal friction to maximize output and efficiency. They are shear sensitive, dry-run capable, externally serviceable, completely submersible and comply with all CE and ATEX requirements.
The pumps also come equipped with the Wilden Pro-Flo SHIFT ADS. This incorporates a unique Air Control Spool that automatically restricts the amount of air going into the pump during the latter part of each stroke, which eliminates over-filling of the air chamber and results in reduced air consumption.
By optimizing air consumption, the Pro-Flo SHIFT lowers energy and operating costs, achieving up to 60% savings over competitive AODD pump technologies, Wilden reports. Its robust design makes the Pro-Flo SHIFT suitable for use in harsh operating environments.
The two new high pressure pump models are the HS400S, which is available in aluminum, and the HS430S, which comes in stainless steel. The HS430S features an exact installation fit for easy replacement of many existing pumps including an exact bolt down footprint and inlet/discharge connections. Both pumps feature a maximum discharge pressure to 17.2 bar (250 psig). Maximum flow rates are 227 lpm (60 gpm) for the HS400S and 242 lpm (64 gpm) for the HS430S. Diaphragms are available in Wil-Flex™.