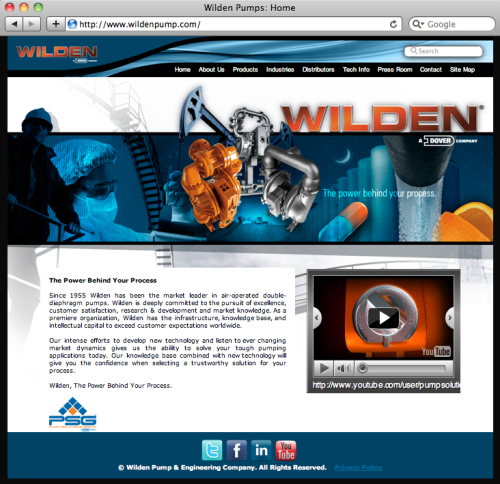 The Wilden site now offers users the ability to search for products by brand, size, air distribution system (ADS), and type. Users can also search for products by navigating through industries, including oil & gas, sanitary, water works, chemical, mining and energy. Once users have navigated to an individual product page, new searchable product widgets are also available on each page giving users the option to further search through products.
The site also includes Distributors and Tech info sections. The Distributors page opens a searchable distributor database while the Tech info tab allows users to view technical information related to pumping technology, including: unit conversion charts, chemical guides, pump operations guides, warranty information and certifications.
"The new site is designed to provide customers with a user-friendly experience and the simplest, most effective path to obtaining the ideal pumps for their application," said Rob Guertin, marketing manager for Wilden.