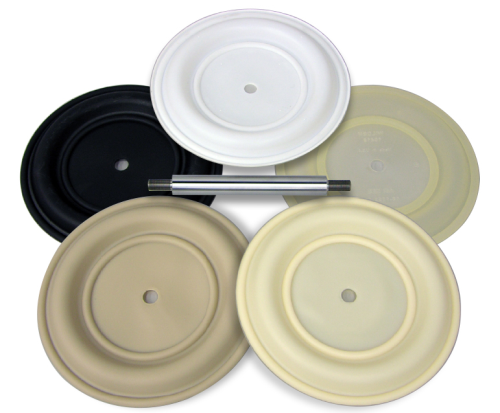 Wilden has launched EZ-Install TPE Diaphragms as a convenient and simplified replacement of traditional diaphragms. 
The company's new diaphragms have been designed so that the operator in the field does not need to invert the diaphragm during the installation process, resulting in reduced installation times, lower maintenance and improved time management. 
''We created these diaphragms with the pump operator in mind," says Robert Jack, Development Engineer, Wilden Pump and Engineering. "The convolute diaphragm shape allows them to be quickly and easily installed without inverting the diaphragms, minimizing downtime and operating costs."
EZ-Install diaphragms are available in Santoprene, Hytrel, Polyurethane and Geolast options. Geolast is a recent addition to Wilden's material options. It is an injection-molded material that is ideal for applications requiring enhanced oil resistance equivalent to that of nitrile (Buna-N) at a lower cost.  
EZ-Install diaphragms are available for use in Wilden's 38 mm (1-1/2"), 51 mm (2"), 76 mm (3") and 102 mm (4") Originaland Advanced Series AODD pumps.
All EZ-install diaphragm options maintain compatibility with existing hardware. Pump performance and durability for all materials are equivalent to traditional diaphragm configurations.