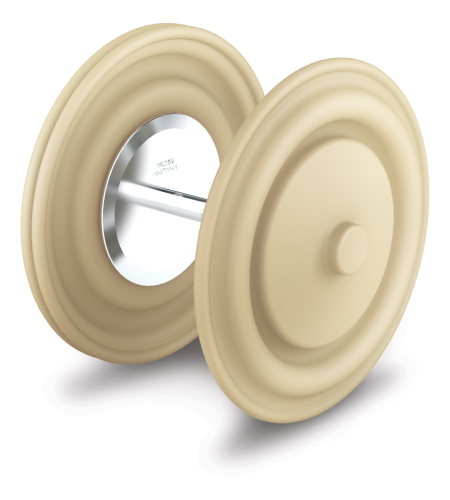 Wilden has released Chem-Fuse diaphragms, which incorporate the company's integral piston Pure-Fuse diaphragm, for critical industrial applications.
Chem-Fuse diaphragm technology is designed to eliminate the potential leak point at the outer piston as well as outer piston abrasion. This is crucial for industrial applications that pump abrasive or dangerous fluids.
The manufacturer claims that, compared to other reduced-stroke integral piston diaphragms (IPDs), Chem-Fuse diaphragms provides greater efficiency. The design allows the diaphragms to provide up to 100% increased flow and suction lift.
Chem-Fuse diaphragms are available in 25 mm (1 in), 38 mm (1 1/2in), 51 mm (2 in) and 76 mm (3 in) sizes with a temperature range from -40°C to 107°C (-40°F to 225°F). These diaphragms are constructed of Wil-Flex material that offers longer flex life, high abrasion resistance and durability, even when handling acids, caustics and other aggressive fluids. Chem-Fuse diaphragms are available for Wilden Pro-Flo SHIFT bolted-metal and plastic models.