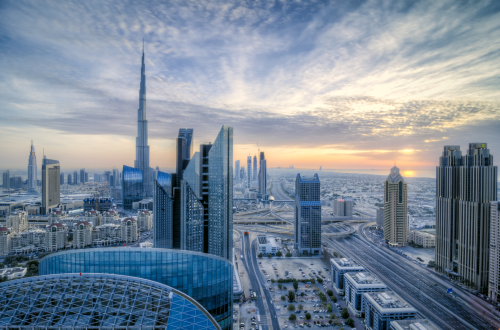 The investment includes offices, a training centre, warehouses and an assembly plant, to be used by Wilo Middle East FZE, the Middle East regional subsidiary of the Wilo Group. The new facility will also include the Wilo Academy, the training centre for distributors, engineers, installers and end users.
Wilo Middle East FZE originally opened in Jebel Ali Free Zone in 2008, moving to a new facility in 2011 to accommodate the company's regional business expansion.
Commenting on the latest investment, Carsten Krumm, chief operating officer of Wilo SE, said: "By further expanding to a bigger facility by the end of 2017, we believe we can better serve our distributors in the region by offering locally tailored and assembled products and services. The new offices will strengthen Wilo Middle East's position as a regional platform that supports the Gulf and surrounding countries."
Bishara Khalil, managing director of Wilo Middle East FZE, said: "The company's rationale for making the investment in Dubai was based on several factors, including the city's role as a platform and hub for logistics and commercial trade in the Middle East, Dubai's efficient sea, land and airports infrastructure, and of course, its long-standing business stability."
Wilo Middle East FZE currently serves 10 countries in the region - the United Arab Emirates, Saudi Arabia, Qatar, Bahrain, Oman, Kuwait, Egypt, Yemen, Iran and Pakistan.