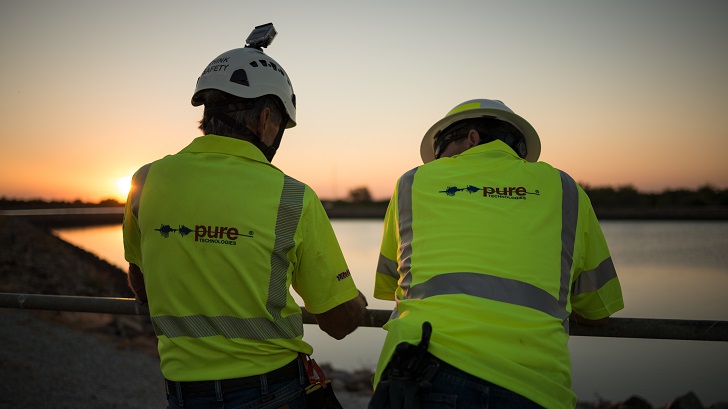 Xylem Inc has entered into a definitive agreement to acquire Canadian asset management, technology and services company Pure Technologies Ltd in a US$397 million deal.
Pure Technologies, which is listed on the Toronto Stock Exchange, provides diagnostic and analytics solutions and services based on proprietary technologies to address water and wastewater infrastructure challenges. The company is a leader in intelligent leak detection and condition assessment solutions for water distribution networks.
"Pure's solutions strongly complement the broader Xylem portfolio, particularly our recently acquired Visenti and Sensus solutions, creating a unique and disruptive platform of diagnostic, analytics and optimization solutions for clean and wastewater networks," said Patrick Decker, Xylem president and CEO. "Pure will also bring greater scale to our growing data analytics and software-as-a-service capabilities. As one company, we will provide customers with even more powerful and innovative solutions enabled by cutting-edge technologies."
 "Following this transaction, as we become part of a larger, global enterprise, we will be even better positioned to make a meaningful impact in solving the world's most pressing water and infrastructure challenges. The acquisition of our company by Xylem will be of substantial benefit to Pure, its clients and employees," said Jack Elliott, president and CEO of Pure Technologies.
Xylem and Pure Technologies entered into an exclusive commercial partnership earlier this year, with Xylem representing Pure Technologies' products and services in parts of the Middle East, India and Southeast Asia.
Headquartered in Calgary, Alberta, Pure Technologies has approximately 500 employees worldwide. It has corporate offices in Mississauga, Ontario, and Columbia, Maryland, as well as regional offices across the US, Mexico, Colombia, Australia and China. Pure Technologies reported consolidated revenue of C$126 million and C$21 million in adjusted earnings before interest, taxes, depreciation and amortization (EBITDA) for the 12 months ending 30 September 2017. Approximately 90% of its 2016 revenues were generated in North America.