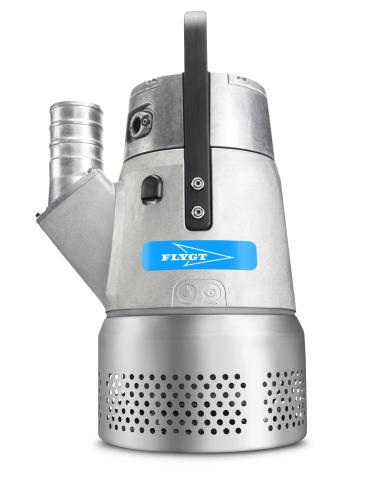 Xylem's Flygt BIBO range incorporates several proven design features taken from the original dewatering pump, as well as greater wear resistance and uptime capability. The new range was unveiled for the first time at the Bauma trade show in Munich in April and will be available around the world starting in the autumn of 2013.
The Flygt BIBO series has been specifically designed for tough dewatering environments including mining, quarrying, construction and tunnelling.
Xylem's new Flygt BIBO is available in four models 2830, 2840, 2860 and 2870, capable of handling flows of up to 100 l/s (1600 GPM), heads up to 80 m (300 ft)and solids up to 12 mm in diameter. Available with power ranges from 3.7 to 18 kW and 5.9 to 27 HP this series of pumps is engineered for professional use in the harshest of environments.
Daniel Westin, product manager at Xylem, said, "Since the original Flygt BIBO dewatering pump was first launched in the 1960s, more than one million of the original pumps have been sold. The design forms the core of this new generation of Flygt BIBO pumps, which now includes our DuraSpin hydraulic system, a new plug-in seal and a single impeller-adjustment screw."