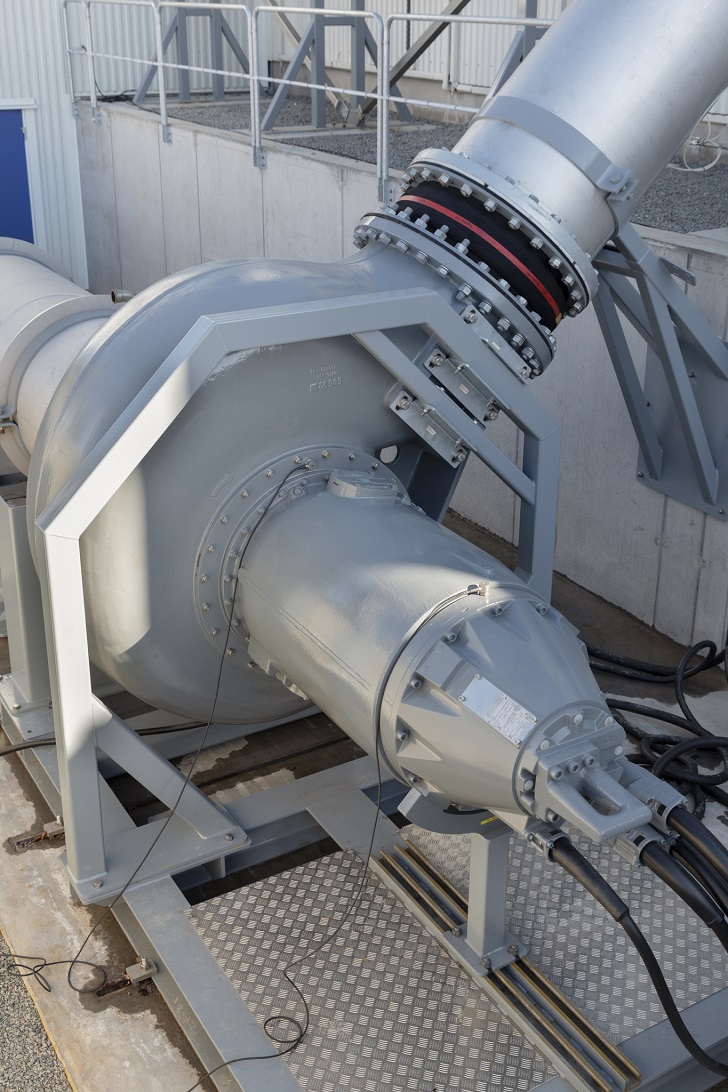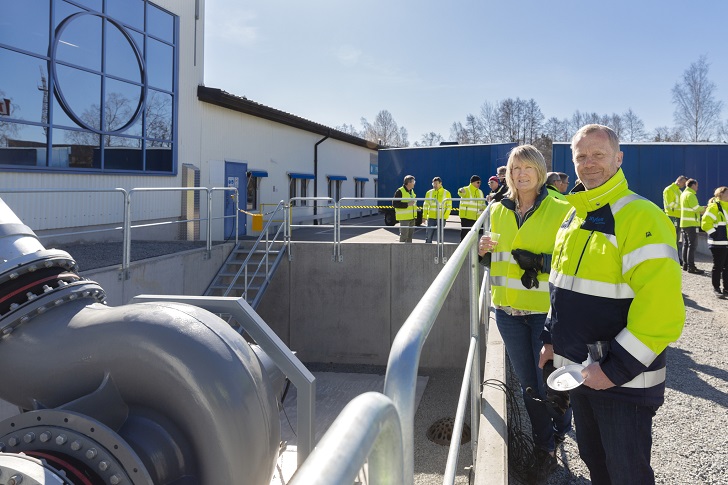 Xylem has inaugurated a new dry test pit for large capacity pumps at its manufacturing plant in Emmaboda, Sweden.
The new facility will enable testing of wastewater pumps up to 20 000 lbs in horizontal and vertical configurations, in a dry environment on-site at Emmaboda.
A first for Xylem in Europe, the dry testing pit will reduce the delivery times of pumps requiring witness-testing in a dry installation. Until now, the pump would need to be sent either to Xylem's custom pump testing facility in the US or to a third-party testing location.
Customers can now attend the testing on-site at Xylem's facility in Emmaboda, benefiting from not only the testing itself, but receiving expert advice and visiting other parts of the factory to view the entire manufacturing process.
"In Emmaboda, we have been able to test large capacity submersible pumps in wet installations for many years and this has provided our customers with real-time performance measurements and absolute confidence in their purchase," said Benny Moline, production engineer at Xylem's Emmaboda plant, "Customers have also welcomed the opportunity to visit our state-of-the-art foundry, production lines, showroom and Flygt museum. Now we are pleased to offer the same service to customers purchasing wastewater pumps."
Nassau County in New York is the first customer to avail of the new testing facility following an order for four Flygt CZ3800 dry horizontal installed wastewater pumps. The pumps will be used to help increase the municipality's stormwater management capacity. Nassau County representatives attended Emmaboda for on-site pump testing and a ceremony to mark the inauguration of the test pit.
Lärs-Göran Nilsson, vice president of Operations at Xylem's Emmaboda facility said: "The first batch of CZ3800 pumps have 100 centimetre (cm) suction and 80cm discharge flanges. The pumps will require 140 000 litres (l) flow per minute – a high flow rate which we are now equipped to test for, following the installation of the new dry-pit facility and associated piping."