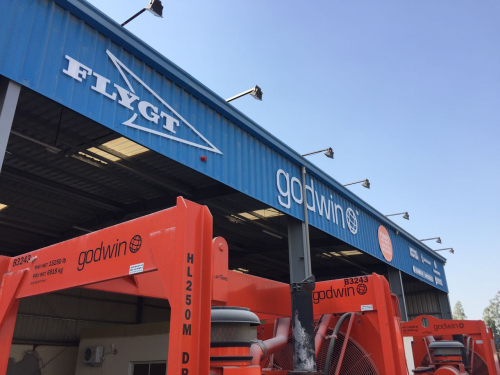 The new dewatering rental and service hub will serve customer needs for temporary and long-term rental solutions, and provide access to thousands of Xylem rental assets from the company's Flygt and Godwin brands.
"The Middle East and North Africa region is evolving at a rapid rate, with thousands of construction and infrastructure projects currently underway," said Graeme Saunders, director of Xylem MENA's Dewatering business. "Our new local pump rental and service hub puts us in a very strong position to better serve our customers."
Xylem announced earlier this year that it was investing US$35 million in expanding its operations in the MENA region. The investment, which will continue until 2018, will enable the localization of products as well as building local capabilities, including a pump manufacturing facility, a pump rental and services operation, and offices in the UAE, Oman and Qatar.
"This new hub is part of a larger, significant investment we are making in the MENA region as we work to solve our customers' critical water challenges," said David Flinton, senior vice president and president of Xylem's Dewatering business. "Investment in the new hub also supports our global strategy to help build resilient communities by offering products and services to prepare for, respond to, and recover from extreme weather events including flooding and drought."