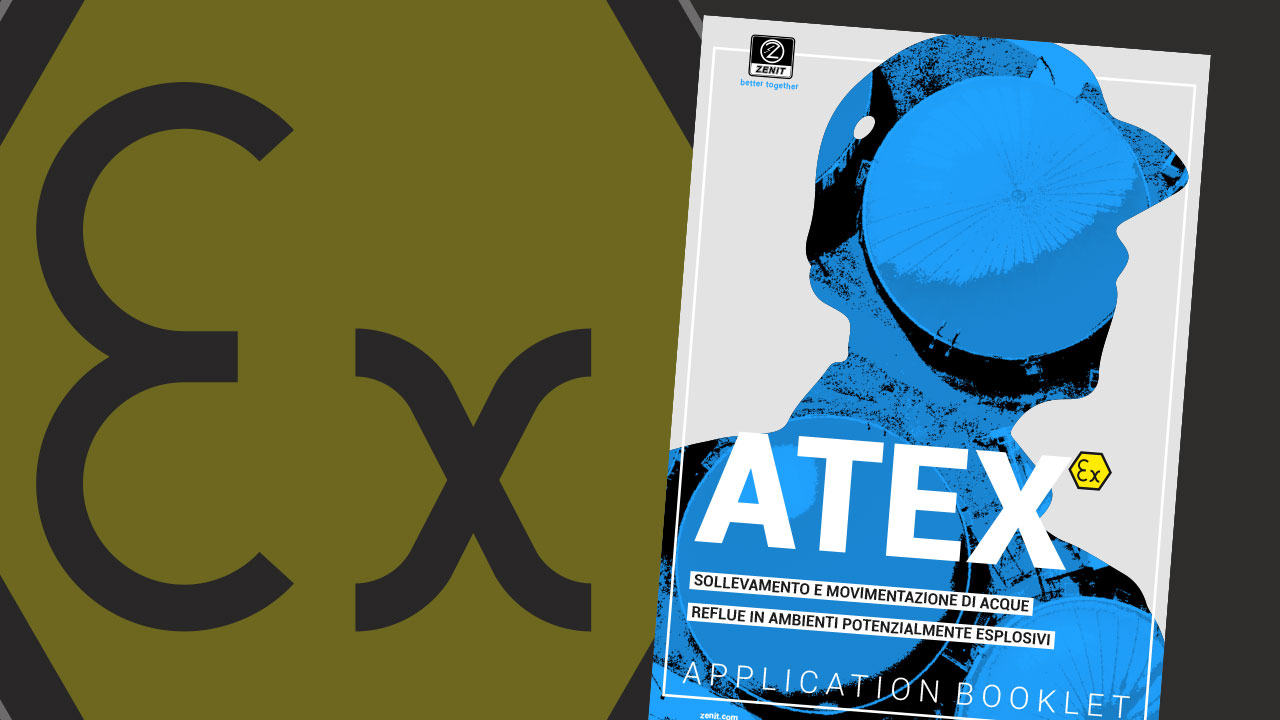 To guarantee the levels of safety required by the EU's ATEX Directives and meet the needs of specific markets, Zenit has added to its range of ATEX certified products suitable for installation where there are potentially explosive liquids, gases and dust.
Safety in potentially explosive workplaces is governed at European level by two directives which are the ATEX 2014/34/EU (product directive) and ATEX 99/92/EC (social directive). The first sets out the requirements and procedures for conformity assessment of ATEX equipment.The second directive identifies the employer's obligations and requirements for the protection of the safety and health of workers who may be exposed to the risk of explosive atmospheres.
Zenit's range of ATEX certified products include the following:
Its UNIQA series submersible pumps, mainly intended for professional and heavy-duty use in civil and industrial installations, with motors from 0.55 to 160 kW in Premium IE3 efficiency class.
The ZM series mixer, derived from the UNIQA series for the mixing of liquids in water purification and treatment plants.
The Grey series submersible pumps which are suitable for both domestic and civil applications.