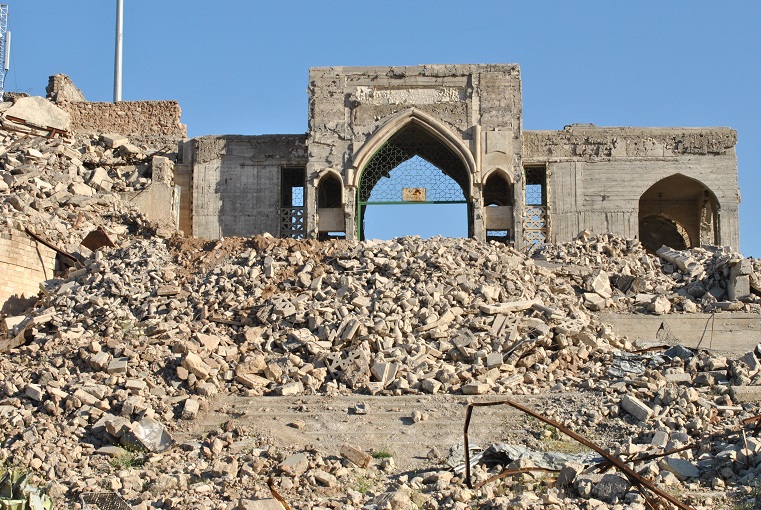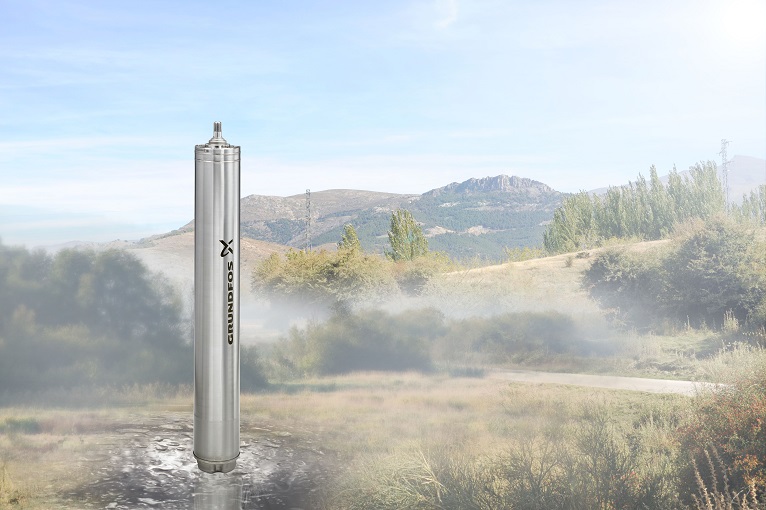 A sustainable water supply can often be difficult to deliver, but one pump manufacturer faced the ultimate challenge when it was asked by the United Nations Development Program (UNDP) to restore a stable water supply to the city of Mosul in Iraq.
Mosul is the second-largest city in Iraq and suffered many years of constant bombardment and shelling in the fight for control of the city. When hostilities ended in 2017, it was left with virtually no infrastructure or access to basic resources, including water.
Stablisation challenges The UNDP says that Mosul is one of the largest stabilisation challenges faced by the people of Iraq and the UN. More than 300 UN-funded projects are currently underway in the city, including the restoration of water and electricity supplies, repairs to schools, hospitals and transport networks. 
In an attempt to re-establish some semblance of normality, as well as to give access to good quality water, Grundfos was approached by the UNDP and worked with them to design, specify and deliver a speedy, reliable pump solution.  The company's pumps have now been installed as part of the reconstruction of the water and wastewater infrastructure in Mosul. The project will secure clean water for 1.5 million citizens.
A spokesman for Grundfos said that Mosul needs to have stable water supply systems in place to ensure that the people will start coming back into the city, so a project like this needs to be executed quickly. He added that the company's pumps will supply water for half of the city and include an intake pumping station, a water treatment plant and a high lift pumping station. 
Tight deadlines Working to very tight deadlines, Grundfos provided a total of 50 pumps.  These included 12 pumps from the company's high efficiency, 400 kW family of SP submersible pumps, producing 2,200 m3 per hour which are being used to support a river intake pumping station.
Additionally, a further 12 equally large HS split-case pumps were supplied to help to maintain the operation of a high-lift pumping station. The result is that Grundfos pumps are now supplying the requested scope to 1.5 million citizens of this city, giving them back a stable and uninterrupted water supply.  
SP pumps Grundfos SP submersible pumps were used because of their high levels of efficiency and reliability and the latest hydraulic design. Made of corrosion-resistant stainless steel, SP pumps are designed to have high resistance to sand and other abrasives. They have motor burnout and dry-running protection and a complete monitoring and control system is available for constant optimisation of the pumping system via the MP 204 protection unit and the R100 remote control.
The SP pumps are suitable for all kinds of applications, such as groundwater supply to waterworks, irrigation, groundwater lowering, pressure boosting and a range of industrial applications. In this situation, they worked well to support the river intake pumping station. 
HS pumps The Grundfos HS horizontal split case pump is a single-stage, non-self-priming, between bearing, centrifugal volute pump.  In Mosul, they were used to help to maintain the operation of a high-lift pumping station. They're typically used in public water supply and waterworks and irrigation.
The axially split design of the HS pumps allows easy removal of the top casing and access to the pump components, such as the bearings, wear rings, impeller, and shaft seal, without disturbing the motor or pipework.
The independent bearing housing allows for ease of maintenance without removing the top casing and the double volute design reduces the radial load on the shaft, extending component life, minimising vibration and providing quiet operation.
Fast delivery Normally projects of this size take a very long time to execute, but this one had to be finished within six months, just before the hot and dry summertime kicked in. The team succeeded in this and the final installations have taken place and cross functional co-operation helped to deliver what the company had agreed to do.  "The main target for the UNDP was to rebuild the water systems quickly and we succeeded in doing this within the timeframe," said a Grundfos spokesman.
After several years of war and conflict, the city of Mosul is ready to get back on its feet.  Its damaged water and wastewater infrastructure had left its citizens with almost no water resources. Now that Grundfos has been able to re-establish a reliable water supply to Mosul, the city can begin to regain its sense of normality and with it, the hope of a more stable future.