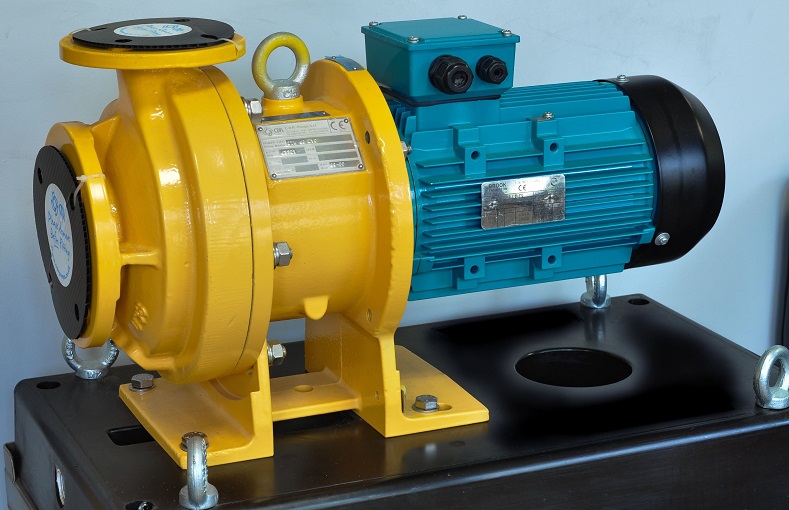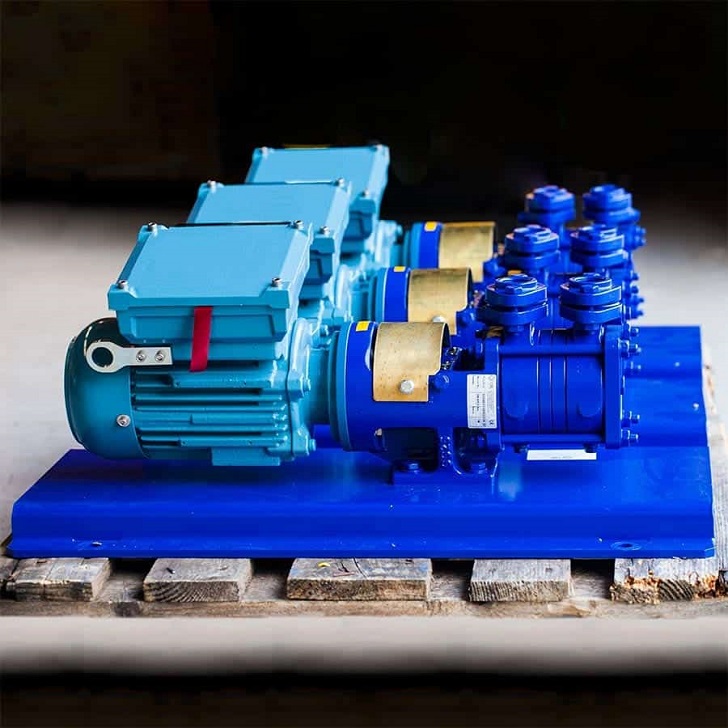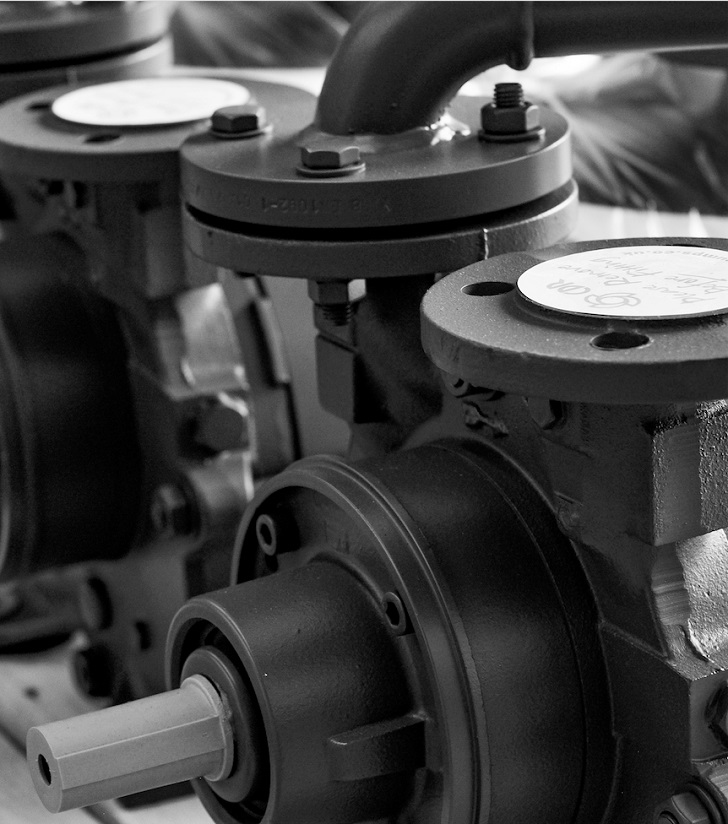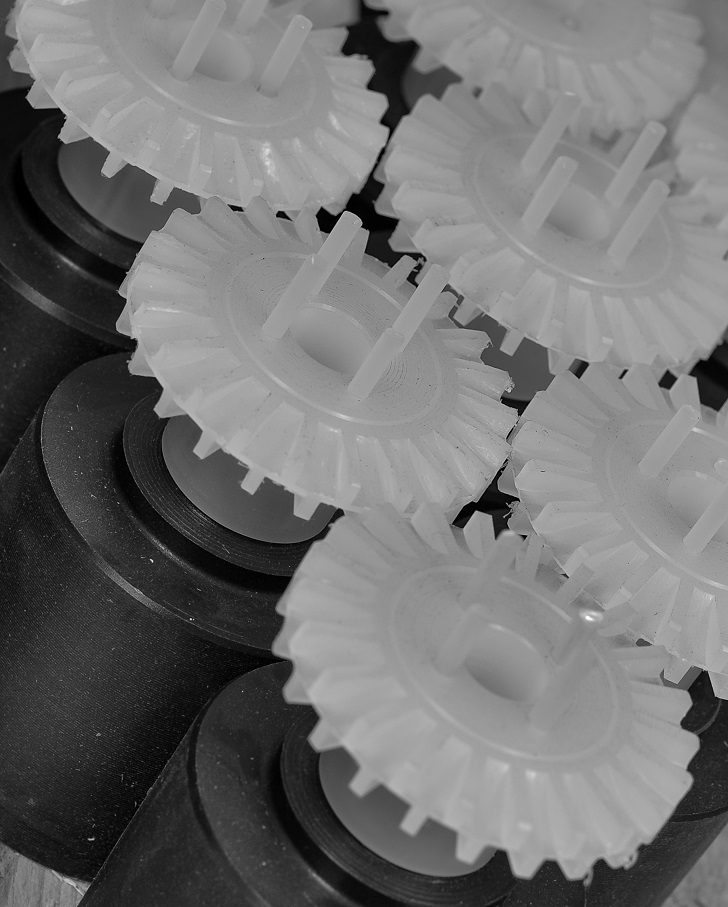 Pumps handle some of the most aggressive and corrosive products on the planet and plastics are becoming the preferred choice in these applications. Here CDR Pumps, discuss the advantages of this material and the solutions they can offer.
Taking the brunt of the work in many demanding industrial environments, pumps are asked to deal with a vast array of materials from acids and volatile chemicals to slurry and aggregate solutions, all of which are highly corrosive. 
Of course, pumps fail and to avoid that happening it is important that the right choice is made at the outset to ensure reliability and peak output without compromising on efficiency and running costs.  
For the uninitiated, plastic does not seem the obvious choice for pump construction but CDR Pumps would argue otherwise. The company was one of the pioneers in the use of plastic materials for the manufacture of pumps for use in demanding, aggressive environments, in the early days using materials such as solid block polypropylene and PVDF. 
The company's current portfolio includes many advanced materials including polypropylene lining, ETFE lining and PFA linings, all of which lend themselves particularly well to aggressive chemicals and extremes of temperature. 
Ashley Fenn, managing director CDR Pumps UK Ltd, said: "We achieve really good corrosion resistance and they are cost effective while they can operate at temperatures of up to 180°C. We always use virgin material rather than glass fiber which strengthens the product. Plastic components are useful for in areas such as microchip and solvent manufacturing. It's a growing market." 
Flow rates   Recently, CDR was approached by a chemical manufacturing company producing raw materials that feed into a wide range of manufacturing applications globally. The requirement was a safe solution to unload a 36% hydrochloric acid solution from up to two tankers simultaneously at a variety of different flow rates. 
Added risks included temperatures of up to 40°C releasing hydrochloric acid fumes. The acid is not only toxic to the people working alongside it,  but is also corrosive to a wide variety of manufacturing materials. The customer's needs varied from flow rates of 12.5 m3/hour for recirculation up to 73 m3/hour for the tanker unloading applications. 
It was decided that PerFluoroAlkoxy (PFA) lined chemical pumps were the right choice. PFA is a copolymer resin which is resistant to chemical corrosion and can be used in high temperature applications as it features a very high 'melt rate' and is highly resistant to stress and cracking.  
As a result, four UTN-BL pumps, a close coupled PFA Lined magnetic drive pump was chosen. Featuring a zero-vapor loss design, this centrifugal pump keeps fumes and fluids safely contained. The customer's vari-flow requirements were met by adding a variable speed drive which offered flexibility without causing damage to the system or the pumps. 
CDR Pumps UK is a division of CDR Pompe Italia. The parent company based in Milan, Italy, has been manufacturing chemical process pumps for more than 60 years and opened its doors in the UK more than 20 years ago after deciding to split its chemical / pharmaceutical division for the UK, Ireland and Asia. Most of the manufacturing takes place in Italy with UK activity limited to producing base plates.  
Improved efficiency  As well as plastic, CDR also produces a stainless steel magdrive. The latest UTS-EVO range has improved efficiency by 22% and lowered operating costs.  
Modern technology is used to ensure that every pump provides state of the art efficiencies and hydraulic capability, including computational fluid dynamics for impeller and casing design, stress analysis for component design and rapid prototype manufacture for product development. 
With many customers there often needs to be a bespoke element to installation. CDR engineers will travel to a site and ensure the pump is adapted to the specific need the environment in which it is installed. Any problems are solved on the spot.  
Mr Fenn said: "Much of the way we work is about going back to basics. So much equipment in the marketplace is oversized because in the past a client would say a pump has to have the capacity for maximum power which is very inefficient because it costs a fortune to run. We re-engineer, utilise and recommend more effective solutions." 
Challenging conditions  A good example came with the installation of a bespoke diesel engine cooling system for an oil rig in the North Sea. The client was approached by an offshore facility whose existing cooling system was not proving to be the right option. The facility required a system that would run in an ambient temperature range of -30°C up to +40°C.
 It needed a new diesel engine cooling system, similar to what was already in place but able to meet more challenging conditions in an ATEX (hazardous, potentially explosive) environment. As a result, a new radiator system was designed which incorporated a TCH mechanically sealed centrifugal pump for re-circulation of the cooling fluid.  
The TCH is an extremely flexible solution, capable of handling heavy duty materials. Manufactured in stainless steel, with a stainless steel bearing bracket, it can operate in an extremely wide range of outdoor temperatures whilst offering the corrosion resistance essential for offshore facilities.  
The system was manufactured to keep a selection of large, high-powered motors from overheating and as a result, CDR supplied a pump motor that was also capable of withstanding a low ambient temperature. The result is a new cooling system which is ATEX, ISO 9001 and 14001 compliant.  
As for research and development, Mr Fenn says there is a "constant evolution of design and manufacturing which comes from engineers working in the field to advise and investigate issues.  
"The big focus is on efficiency. There is so much of a drive to reduce energy consumption and operating costs and most of the investment is going in that direction. If you can improve those areas by one or two per cent then that makes a big difference." 
An example is the Electronically Operated Diaphragm Pump which, as the name suggests, uses an electric motor drive as opposed to expensive compressed air. This drive uses up to five times less energy compared to traditional air operated diaphragm pumps while the seal-less design eliminates leaking and failures. 
Electric drive   The electric drive also increases pump control and can accurately meter fluid. CDR engineers believe this pump can offer a saving of up to $11,000 a year which will offset the additional cost within the first six months of operation.  
CDR also has a close relationship with another Italian manufacturer, Pompetravaini, which has allowed it to build a strong market for liquid ring vacuum pumps. These are an important part of many processes on a chemical plant especially distillation columns, drying and low-pressure reactors. Vacuum systems are not complicated but need to be balanced and set up correctly to maintain their reliability. 
A customer recently reported that a two-stage liquid ring vacuum pump had become noisy and was pointing towards premature failure and unreliable operation. This two-stage liquid ring vacuum pump operated at a flow rate of 210m3/hr at 33 mba. The process water that created the liquid ring had a temperature of 180°C. 
Pompe Travaini shipped a two-stage liquid ring vacuum pump from Italy within a week to ensure the process was up and running without any impact on manufacturing. 
Kevin Pratt, Sales Manager at CDR Pumps UK, said: "'It is always important to react quickly to these situations but equally important to understand the mode of failure to prevent these issues occurring again. Process water that feeds liquid ring vacuum pumps should be around 15°C with the correct flow rate supplying a vacuum of 33mbar. This prevents the liquid ring from boiling off and cavitating." 
It was discovered that the unit had been cavitating due to process water temperature being too high and the process flowrate being too low. The CDR Engineering team helped the customer to modify the process to maximise operational life.
Increased reliability   To prevent further issues of cavitation, the process water was dropped to 15°C  and the flow rate controlled by a regulator. The new vacuum unit was fitted within a week and changes were made to the process of water supply. Now the vacuum set runs without excessive noise and has increased reliability. 
Like every other business, Covid-19 had an impact on CDR Pumps but it has remained open. Mr Fenn said: "Business carried on remotely with people working from home. We obtained special licenses to keep manufacturing as some of our customers were producing pharmaceuticals." 
However, current business is not Mr Fenn's main concern as CDR is still processing its pre-pandemic order book from 12-18 months ago and many projects have stopped because of Covid-19. But he is still positive especially as the Asian market is now "very buoyant" with lots of enquiries. 
"We are very extremely busy – we serve a multi-national chemical industry involving blue chip customers in multiple locations," said Mr Fenn.