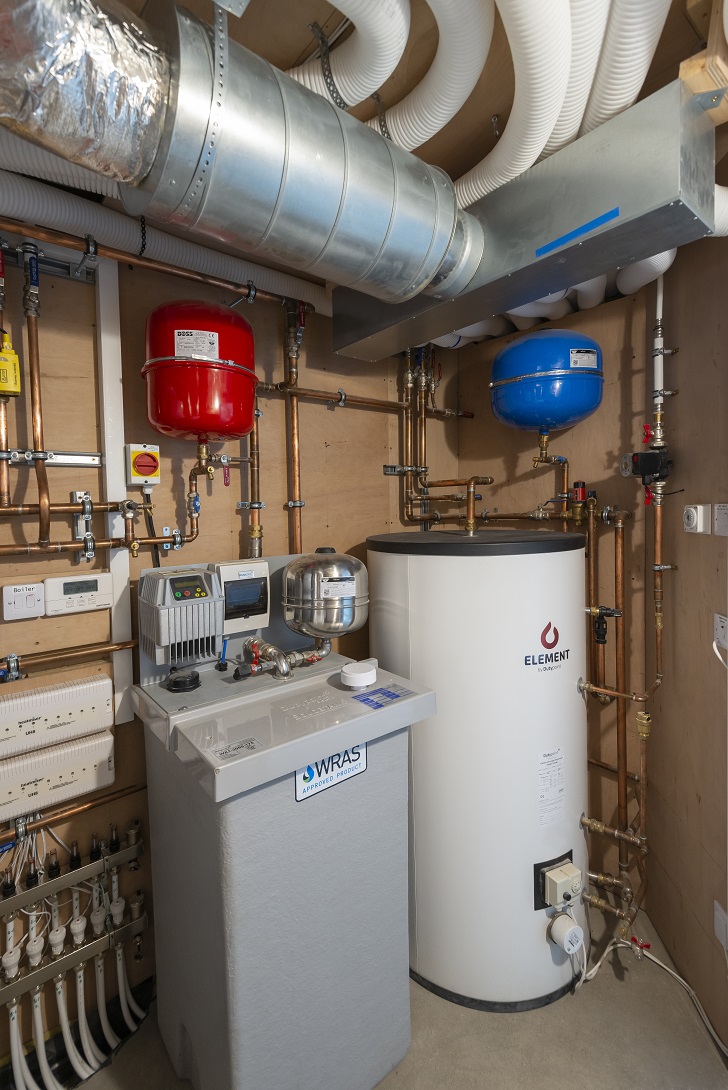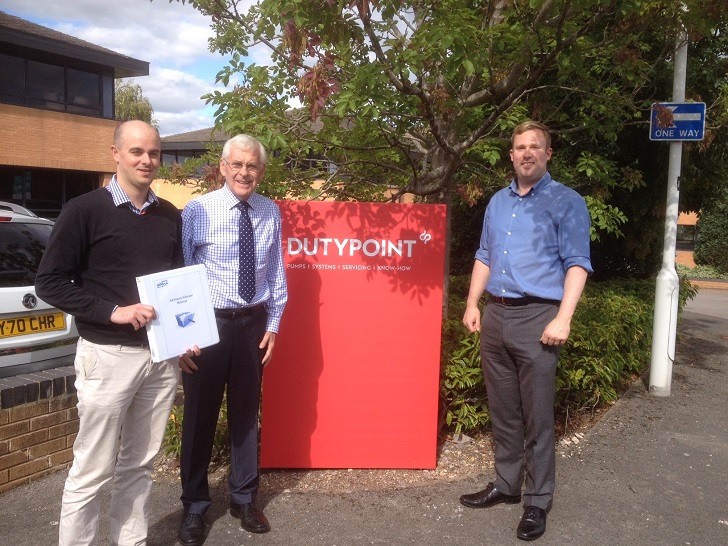 When placing products on the UK and European market, it is a legal requirement to have the correct supporting documentation in place. Fortunately, the British Pump Manufacturers' Association (BPMA) EU Directives & Regulations Advisory Scheme offers companies product compliance guidance. 
Failure to have the correct supporting documentation in place can lead to large fines for companies, and where non-compliant products cause injury or death, possible imprisonment for company executives.
Although believing they were already meeting the required compliance measures, the management team at UK company Dutypoint Systems felt that with a growing product portfolio, and an increasingly complex system offering, an independent assessment of their documentation protocols was required.
Dutypoint Systems' roots are based in Elmbridge Pump Company, formerly a division of Elmbridge Supplies Company. Elmbridge Pump Company was established as a separate entity in 1995 with the aim of creating a specialist supplier of pumps to the industry that could provide the essential specialist knowledge that was required to give high levels of customer support.
Family ownership While still in the same family ownership, the company has grown and modernised. In 2001, Dutypoint Systems was established with the aim of creating a range of high-quality pumping systems, starting with cold water booster sets. In 2006, Dutypoint Systems became the first manufacturer to achieve WRAS approval of a booster set, and in 2010 the company received its 2000th booster set order, illustrating its commitment to both quality and first-rate design. 
Since achieving this milestone, the company has not stood still, and continues to offer innovative new products, including combined tank and pump systems, heat interface units, dirt and air separators, dosing pots, electromagnetic water conditioners, storm and wastewater pump systems and other related products.
In 2014, Elmbridge Pump Company rebranded as Dutypoint Ltd, with an ongoing mission to be one of the leading suppliers of pumps in the UK, with first-class service, a wealth of knowledge to share and a commitment to being at the forefront of innovation for the industry.
Commitment to innovation It is this commitment to innovation and ongoing customer service that led the management team at Dutypoint to contact the British Pump Manufacturers Association (BPMA) and solicit product compliance guidance under its EU Directives & Regulations Advisory Scheme.
Although not a signed-up Member of the BPMA, Dutypoint became aware of the Advisory Scheme through several third parties, and was encouraged to approach its director & CEO, Steve Schofield.
Commenting on the decision to engage with the BPMA, Dutypoint's Engineering Manager, John Florence, said: "Being aware of the BPMA through my time at Xylem, I already knew that the work they undertook in relation to standards and compliance matters was highly regarded across the sector, and so when the Advisory Scheme was brought to our attention, we knew it was something we ought to investigate further."
Mr Florence continued, "On speaking with Steve and learning all about the service, and why it was established in the first place, it ticked all the boxes for us, and so we had no hesitation in committing to the full audit."
Information provider The BPMA has for many years provided generic information to its members on EU Directives affecting the pump industry, either through guidance documents, position papers or information presented at its various meetings.
Indeed, it is believed to be the only UK organisation that specifically concentrates on the effects of EU legislation on liquid pumps. However, this activity can now be concentrated and focused through the Advisory Scheme, to deliver the following key provisions:
 Site visit premises in the UK 
Carry out an evaluation of on-site technical files, CE markings, Declarations of  Conformity, and overall compliance procedures
Provide an information folder
Offer specific advice and information 
Submit a detailed report and associated recommendations  
The audit for Dutypoint, was specific to their requirements and covered a wide range of topic areas, including: •    Responsibility for Compliance of Products Supplied (putting on the market) •    Applicable Directives •    MEI regulations •    Extended Product Approach and EEI regulations •    WEEE - Waste Electrical and Electronic Equipment •    Outdoor Noise Directive 2000/14/EC •    Language of documents
Having conducted the audit, John Bower, BPMA's Specialist Consultant, reported that "Dutypoint had clearly understood the requirements of CE marking, DoCs, risk assessments and are to be complimented on the comprehensive content of its technical files."
Mr Bower added, "The presentations, and associated discussions, clarified the process of compliance with Directives and showed a few areas where additions could be usefully made, specifically in areas such as DoCs and the content and format of the technical files. Some of the points discussed could even make the overall compliance process a little less time consuming. Other areas, including outdoor noise and the MEI regulations were recommended for further study because some of the company's products could be seen to be in scope."
In response to the results and recommendations of the audit, Dutypoint's director, Russell Freeman said: "We are delighted with the outcome of this audit, which gives us a 'clean bill of health' in relation to our compliance obligations and will reassure all our stakeholders we are doing things right; for both ourselves and our customers. There is of course always room for improvement, and we will certainly act on the advice and recommendations given in the BPMA's report."