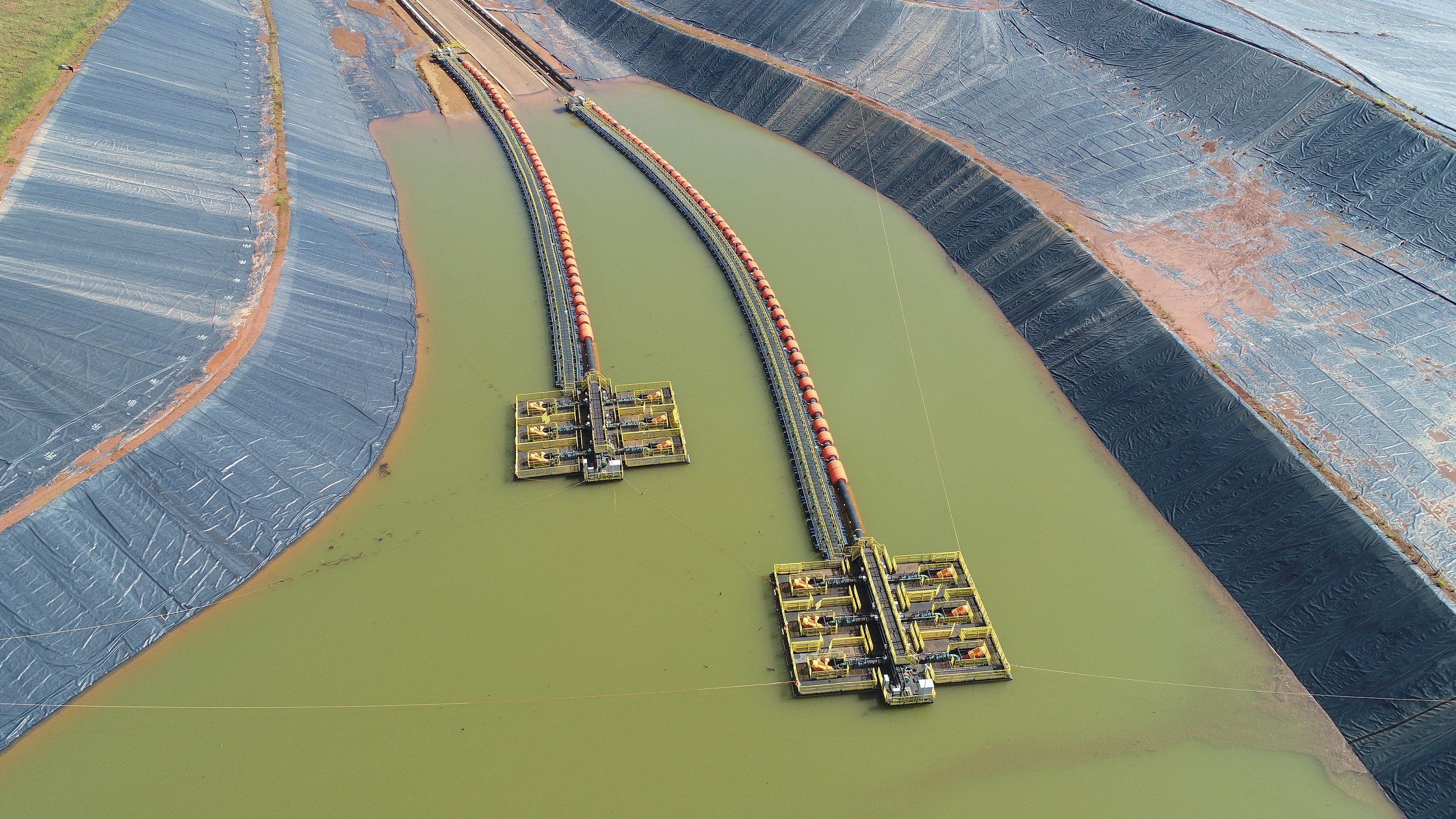 Mine operators must be conscious of their water use and Ian Ross, global product manager for Dewatering at Weir Minerals believes that a comprehensive dewatering plan is essential to ensuring there is a steady supply at any site.
Water is critical for every mine site. It is used for minerals processing to dust suppression and slurry transport, and without it the entire operation would stop. Every mine site faces a different challenge with water; it's either scarce, or in excess and causing an issue.
A comprehensive, reliable and flexible dewatering plan is essential to ensuring there is a steady supply of process water throughout the site. Conversely, the removal of excess water from working areas to allow excavation to continue whilst safeguarding the operators and maintaining productivity also requires a dewatering plan.
"There is no 'one size fits all' approach to dewatering. It can be an expensive and complex challenge, which is why we deliver bespoke strategies that are cost effective and manageable. At Weir Minerals our strength lies in our engineering and project management capabilities. We have the knowledge, expertise and range of equipment to optimise the entire dewatering component of a site," states Ian Ross, global product manager for Dewatering at Weir Minerals.
Weather and environment
Each site's dewatering requirements vary and present unique challenges, with environmental and geological considerations, as well as local climatic variations.
Differences in weather conditions and environmental changes can have a significant effect on an operation. The challenges operators face with water will change from region to region. From the outback of Australia where water is scarce, the recovery of water is desperately required compared to the tropical climates of Brazil, where open pits rapidly fill with water, or sub-zero (-500 °C) arctic operations in Northern Canada that operate year-round – they all require effective water management systems. Every site, in every country, experiences varying issues with water management and requires a strong partner to support them, whatever the issue.
There are also several factors affecting the dewatering system, from the permeability and porosity of the ground, the amount of surface water, and geological features such as seasonal rainfall, which must all be assessed and factored into a detailed dewatering system before work can begin. The dewatering system put in place must be able to cope with this to provide a safe solution and minimise production delays.
Water content
The composition of water being moved has a notable impact on the equipment and materials used. The pH range, temperature, corrosive and abrasive content all play a critical role in selecting the equipment to transport water effectively. The presence of solids in the water, the specific gravity, size distribution and content percentage will determine the type of pumps required. Equally, the pipework and valves are also subject to corrosion and abrasion from the products handled and must be designed accordingly.
For every dewatering project, it's important the original equipment manufacturer (OEM) understands the environment before developing the strategy, to deliver the optimal solution. The pitfalls of over or undersized equipment include excessive energy use, high cost investment and maintenance and risk to equipment and personnel, as well as lost production in the case of insufficient capacity.
"At Weir Minerals, we have a range of flexible solutions that allow us to use several types of pumping equipment, from self-primed diesel driven, submersibles, vertical turbine and multistage to high-wall pump designs for sites that have limited access due to high-sided mine pits. Our pontoon and barge designs allows our equipment to float out over water bodies for easier access.
All designs are rigorously tested and include safety features to help prevent risk to operators. Each of our pontoons is designed with a fully-tested anchoring system and can be customised for extreme weather conditions," states Cameron Murphy, regional director of Dewatering for Weir Minerals. 
This article was supplied by Weir Minerals.