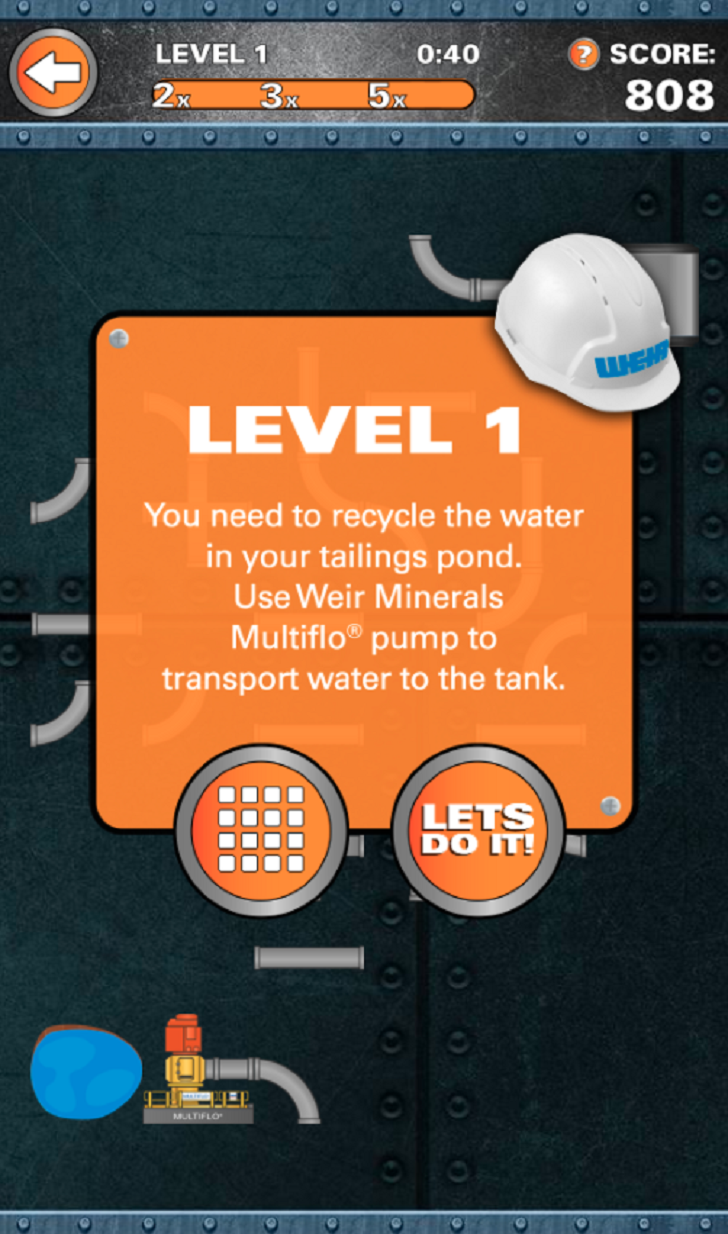 Weir Minerals has created a game called Pumped Up! to educate its customers on the company's dewatering capabilities in a fun way.
Pumped Up! uses Weir Minerals' dewatering equipment and allows users to move water around a fictional mine site. Each of the 10 levels presents players with a different dewatering obstacle to overcome, from recycling, to flooding, to underground mines and long distance pump requirements.  Levels increase in difficulty, and the number of points awarded is determined by how long each level takes to complete.
The game was released as part of Weir Minerals' 2019 Take Control Of Your Water dewatering solutions campaign.  Through articles, expert profiles, and case studies, the campaign demonstrates how Weir Minerals uses its their engineering and project management capabilities, with a wide range of equipment to deliver an optimised and bespoke dewatering solutions for each customer's site.  
You can play the game here www.dewateringsolutions.weir. To play, click on a pipe to rotate until it fits in place with an adjacent pipe.  Keep rotating different pipes until you have made an uninterrupted path from the start to the finish.