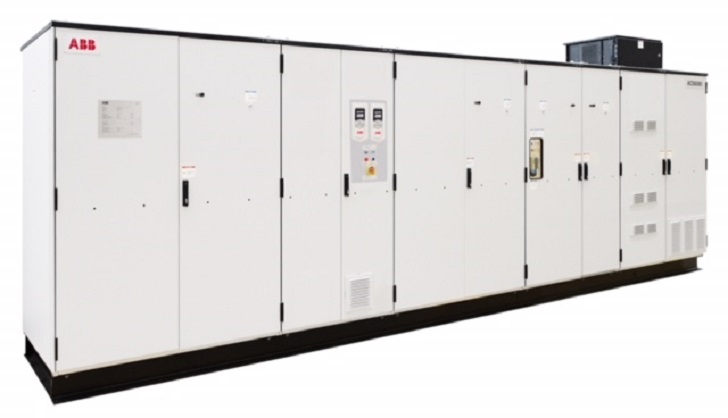 ABB has expanded its all-compatible drives offering to include the ACS6080 medium voltage (MV) drive for critical applications.
The new drive introduces new control technology, developed by ABB, that brings a high level of motor control to demanding processes used in industries such as mining, metals and marine.
The company says the ACS6080 drive maintains the same reliable hardware as its predecessor, the ACS6000, and includes the new advanced control capability, known as Model Predictive Pulse Pattern Control (MP3C).
ABB's MP3C technology combines model predictive control with optimised pulse pattern to modulate the semiconductors. This means that at every point it can anticipate the best motor operation point with the most efficient compromise between dynamics, efficiency and harmonic distortion.
The new control enables system integrators and plant operators to maintain stability using a smaller drive or motor. The increased power capability of the ACS6080's single power module reduces the footprint of the drive by up to 20%.
The ACS6080 is compatible with ABB Ability condition monitoring services, allowing customers to obtain real-time data about the status and performance of the monitored equipment from any location.