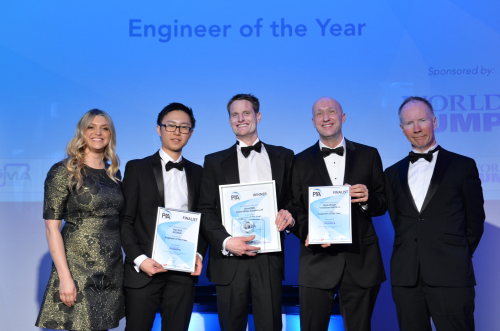 Following the LabTecta 66 range of bearing protection, Aesseal has launched two new products designed for the protection of bearings in electric motors and equipment with tilting pad bearings. The LabTecta M (flush mount electric motor design) is intended for use as a bearing protection device on electric motors requiring flush mounted bearing isolators due to limited outboard space. This design is also available with a grounding ring to prevent premature bearing failure, which can often be as a result of electrical fluting caused by the creation of stray currents when using variable frequency drive (VFD) motors.
Tilting pad bearings
The LabTectaTP has been specifically designed for use with tilting pad bearings often used on heavy duty rotating equipment. Tilting pad bearings have sectional pads on pivots that accommodate a high axial load on the equipment shaft and as such the bearing protector is designed to allow up to 0.025 in axial movement. Similar to the rest of the LabTecta range, both of these labyrinth bearing protectors incorporate features such as the non-contact design to ensures there is no wear to the shaft or sleeve and the prevention of water and dust ingress (to IP66), leaving maintenance free bearing protection for electric motors and tilting pads.