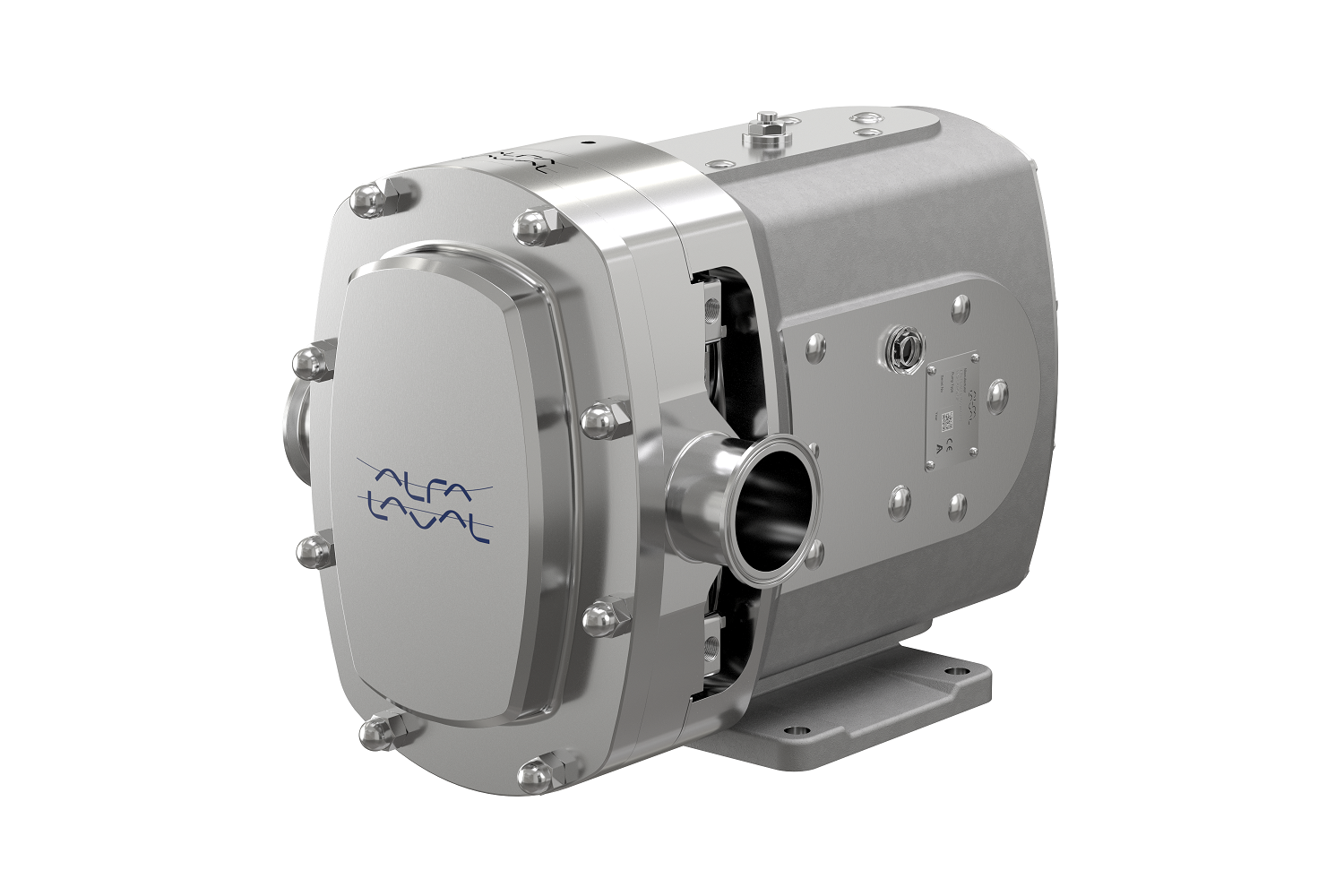 The new Alfa Laval DuraCirc circumferential piston pump is designed for the dairy, food, beverage, confectionery, and home-personal care industries and combines high levels of efficiency, hygienic assurance with EHEDG and 3-A certification as standard.
The company says the DuraCirc has a robust construction, wide performance envelope and low net positive suction head (NPSH) requirement. With flow rates up to 150 m3/h (660 gpm), it can handle operating pressures up to 40 bar (580 psi), 15% higher than other circumferential piston pumps. Optional ports allow the simple replacement of existing pumps with the DuraCirc, without having to adapt pipework.
Certified to meet EHEDG guidelines and 3-A sanitary standards, the DuraCirc pump assures process integrity and product quality. All product-wetted elastomers are made of FDA-conforming materials reducing contamination risks and cutting cleaning time and costs.
Seal positioning with seal faces fully immersed in the pumped media further boosts cleaning efficiency. Heavy-duty bearings support rigid shafts located in a solid stainless steel gearcase which reduces shaft movement and minimises pump-head contact and so the risk of media contamination.