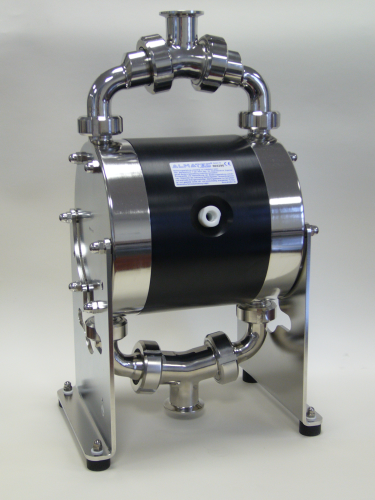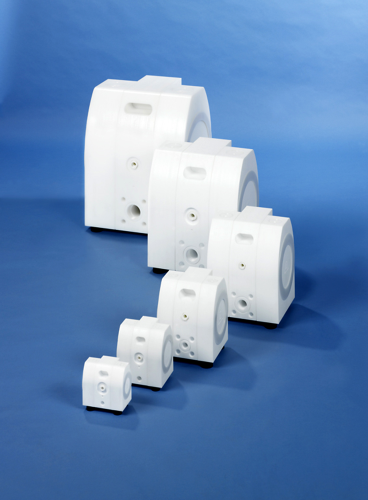 The BIOCOR diaphragm pumps are suitable for applications requiring high purity, containment and cleanability. They are can handle products containing protein solutions, cellular structures, and other shear-sensitive products. They have no mechanical seals, rotors, or stators. The fluid contact materials are low ferrite <1% 316L Basel Norm stainless steel that is polished to R.A. of 15μ-inch and USP class VI PTFE. These pumps meet the material compatibility requirements of FDA and the 3A and EHEDG certifications for hygienic design and cleanability.
The solid block PTFE E-Series diaphragm pumps are specifically designed for permanent applications and for single-use applications handling critical and hazardous biopharmaceutical substances. They have no mechanical seals. As these pumps are powered by compressed air that can be plumbed in and out of the clean environment, the driving motor is the air compressor that is outside the clean area. This removes motors, bearings, gear cases, motor windings, fans, oil, paint and grease.
The INTERPHEX show will be held from March 29-31, 2011, in New York, USA.