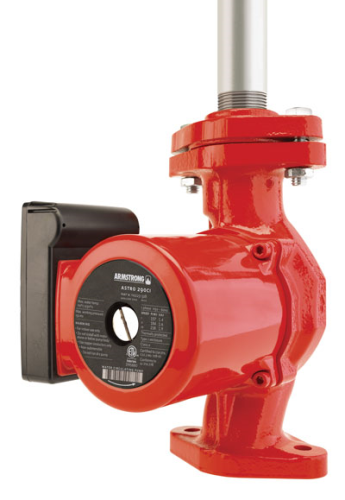 Armstrong Fluid Technology has announced the expansion of its Astro wet-rotor circulator offering with the introduction of the Astro 2 Series. It is available in four new sizes and offers flange-to-flange and bolt-to-bolt compatibility with most of the competing models in terms of performance. Range of applications
The new models address a broader range of applications which include a plug-in terminal strip to save time on installation, e-coating on the inside of the cast iron volutes to provide enhanced corrosion protection and a pre-installed high-flow check valve.
In addition to the product launch, Armstrong has also announced a five-year warranty on both the Astro and Compass Circulators. Rod Hightower, Armstrong's Commercial Director, US stated, "The five-year warranty is a reflection of the quality and reliability built into these products."