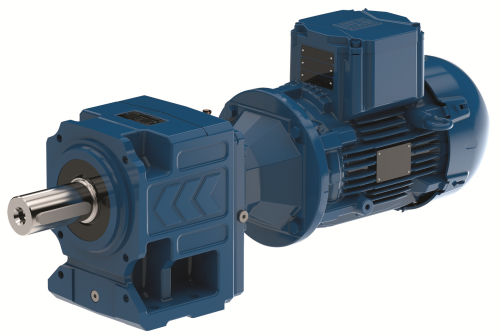 WEG has launched ATEX-compliant geared motors for companies operating in hazardous areas. Combining gear units from WEG's subsidiary WATT Drive with W22X motors - available in frame sizes from IEC 71 to IEC 800 and energy efficiency classes up to IE4 - the new range is designed for harsh processing applications in nearly all industries worldwide.
W22X motors 
Watt Drive's full range of gear units can be combined with W22X motors using IEC adapters. All gear ratios in the MAS gear unit product line and all drive and flange options are possible, including solid shaft with flange and hollow shaft with shrink disc. The gear units are fully compliant with ATEX standards and feature impact-resistant hollow-shaft or shrink-disc covers.  All bolts are secured to prevent accidental loosening and heavy-duty high temperature-resistant oils are used.
Modular Watt gear units 
The ATEX 95 certified adapters for motors with frame size from 71 to 225 allow motors with IEC B5 mounting to be attached to modular Watt gear units without modification. When it comes to frame sizes from 100 to 225, torque transfer between the motor and the gear unit is handled by form-fitting, zero-backlash claw couplings, with vibration and shock effectively dampened by an elastic coupling spider (98 Shore A). On request, return stops can also be integrated into the IEC adapters so that the explosion-proof drives can be used in applications where reverse operation must be prevented, such as angled conveyor belts.