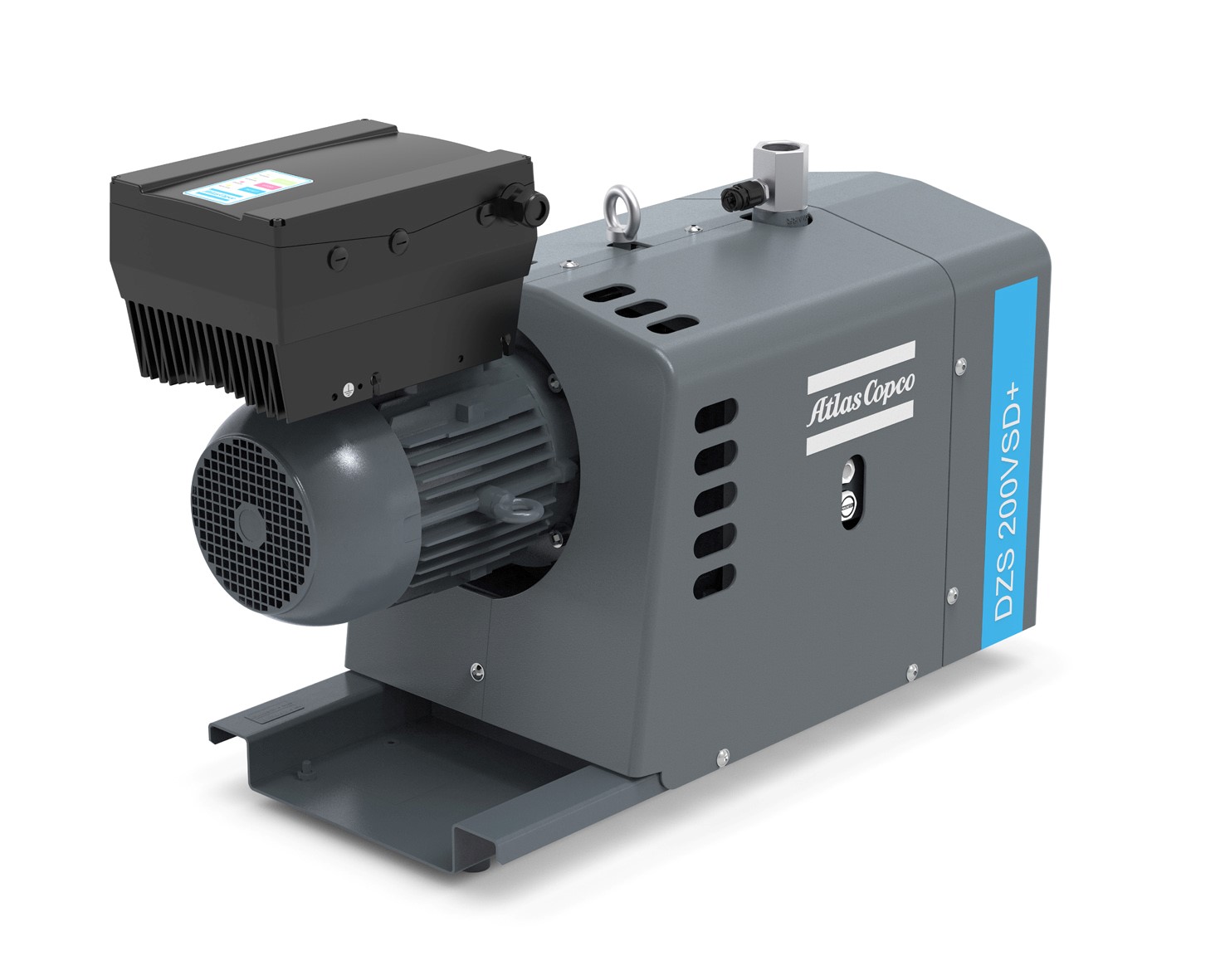 Atlas Copco has launched three new intelligent VSD+ vacuum pumps, the DZS 100 - 400 VSD+ series, a range of air-cooled, oil-free claw pumps for very harsh applications.
They come with built-in variable speed drive (VSD) and can be controlled remotely by the new VSD+ app. Atlas Copco has also equipped its DZS 100, 200 and 400 VSD+ series with corrosion-resistant materials and a durable internal coating. The range is designed for conveying, clamping and drying processes.
The design also supports uncomplicated maintenance. Cleaning or replacing the pump claws does not require stripping and retiming of the gearbox which allows fast access to the inside of the pump and no new synchronization is necessary during the subsequent assembly.
To control the pumps, a VSD+ inverter drive has been integrated into the motors, giving specific control of the optimum performance points of the claw pump and reducing power consumption.
Certified to ISO 8573-1 Class 0 standards, the completely oil-free DZS VSD+ pumps are 100% harmless to the quality of the ambient air during operation. This eliminates the risk of oil-induced contamination and damage to sensitive applications and products in the environment.