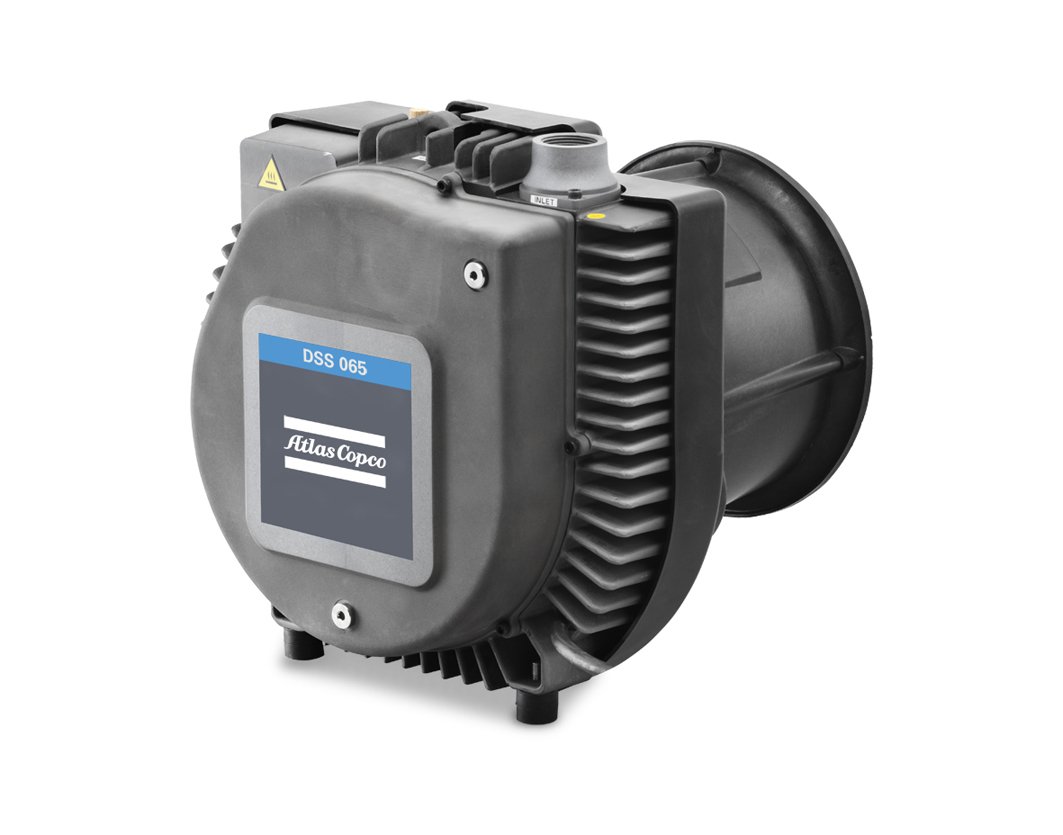 Atlas Copco has added the new oil-free DSS scroll vacuum pump to its range of dry, energy-saving models for food, pharmaceutical and laboratory applications. 
The new pump is designed for vacuum generation in the rough vacuum range and has an effective operating principle for gas handling. Inside the pump there are two intermeshing aluminium spiral-shaped screws. One is fixed, while the second one rotates to compress the gas inclusions.
The ergonomic vacuum pump has low energy consumption and, due to the dry running of the pump, no oil changes are necessary and there is no need to replace the exhaust filters. The removable front cover simplifies access to the pump interior of the DSS scroll vacuum pump for maintenance. There is no risk of contamination as no oil is used for sealing or cooling. The new addition to the range is primarily designed for applications in the pharmaceutical industry and food packaging and processing, where the pump provides a stable vacuum at an atmospheric pressure of up to 1 mbar and maximum productivity at low to medium flow rates.