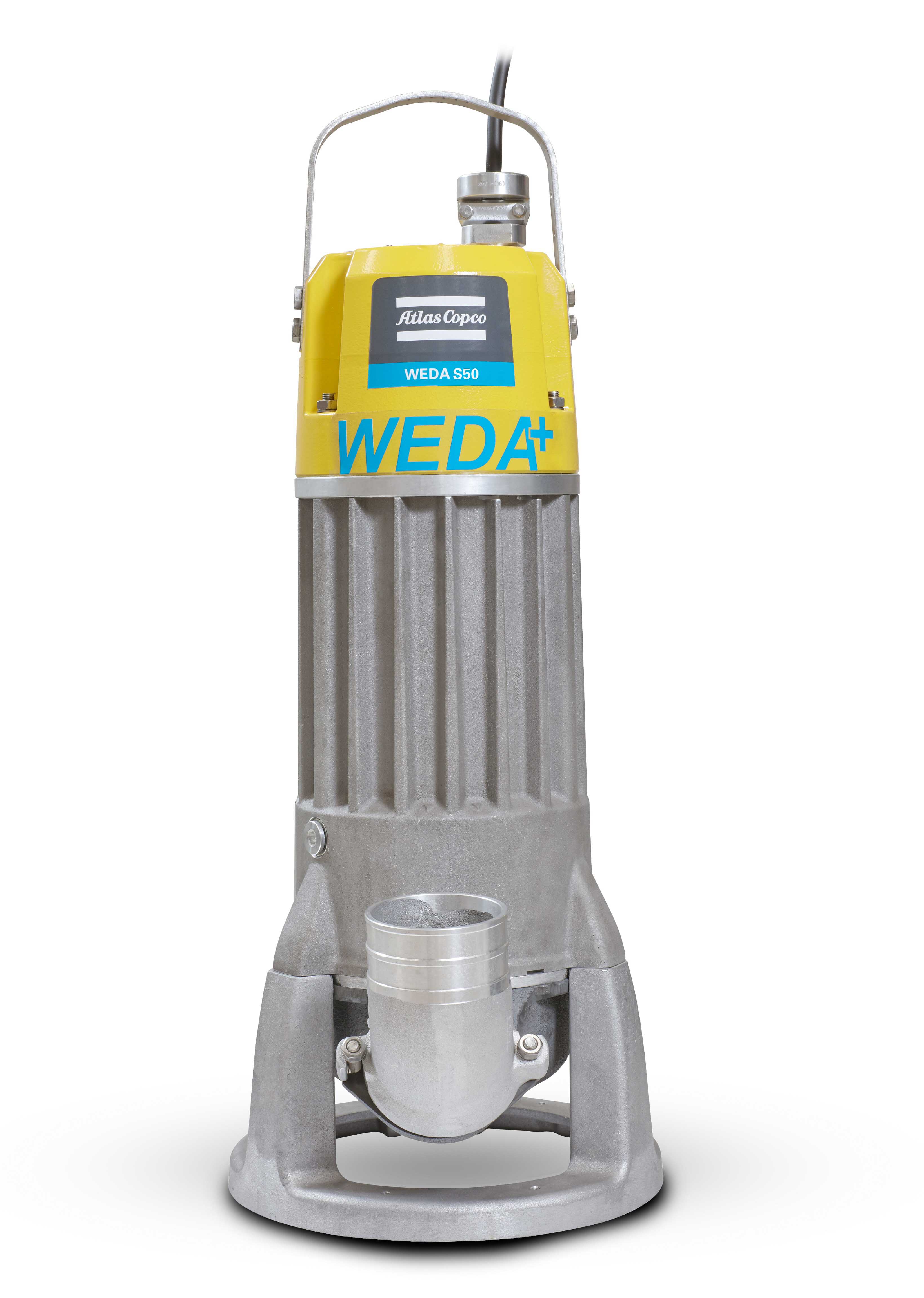 Atlas Copco has added to its S family of WEDA sludge pumps with the S50, a submersible dewatering pump designed for thick, soft, wet mud and other similar mixtures.
The new model complements the other pumps in the range and fits in between the S30 and the S60 pumps. The range is for construction dewatering, industrial or refining applications. It offers a maximum flow of 1450 l/min while pumping sludge with a specific gravity of up to 1400 kg/m3. The S50 has a rated output of 4.8 kW and a maximum solids handling size of 50 mm, as do the S30 and S60 models.
The WEDA S50 comes with features including rotation control, phase failure protection, thermal switches in each motor winding, and 16-amp phase shifter plugs. All pumps are fitted with a 20 m cable and reinforced cable entries, ensuring high resistance to water leakage. 
S50 pumps have hardened high-chrome impellers and volute for high wear resistance. The aluminium alloy construction also offers high corrosion resistance and the casing rib design ensures external cooling to the motor in case of dry running.