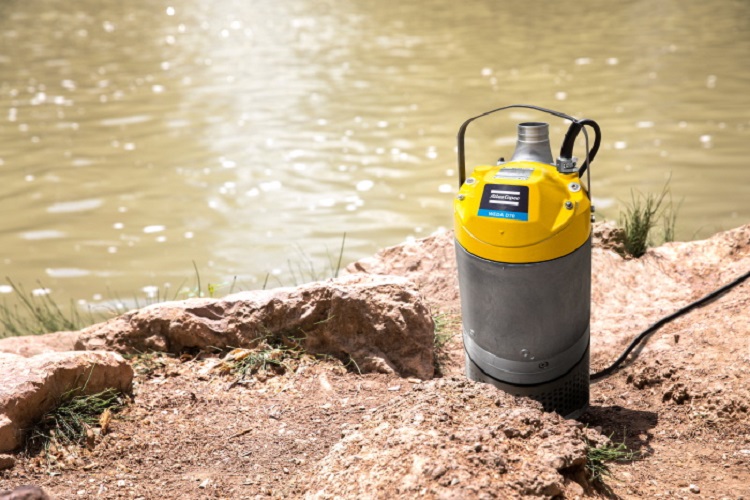 Atlas Copco Power and Flow has launched the Wear Deflector platform for its WEDA D70 electric submersible dewatering pumps, allowing construction and industrial sites to remove water more reliably.
The Wear Deflector is a platform within the pump with a hydraulic design to ensure the pump can perform for longer under tough operating conditions. The Wear Deflector ensures that any suspended particles are deflected away from the impeller and protects it from solids.
The platform is initially for use with the WEDA D70 pump and in future it will be available to the whole WEDA D drainage range. Bart Duijvelaar, product marketing manager, submersible pumps at Atlas Copco Power and Flow, said: "Solids suspended in water can cause an impeller to wear and prematurely fail, however, this innovative design means the pumps are exceptionally long-lasting. The impellers are also manufactured from high-chrome stainless steel (55 HRC) and as such, have high hardness and exceptional wear resistance."
The WEDA D70 drainage pumps can pump water with a density of up to 1100 kg/m3 and handle solids up to 7 mm in diameter.