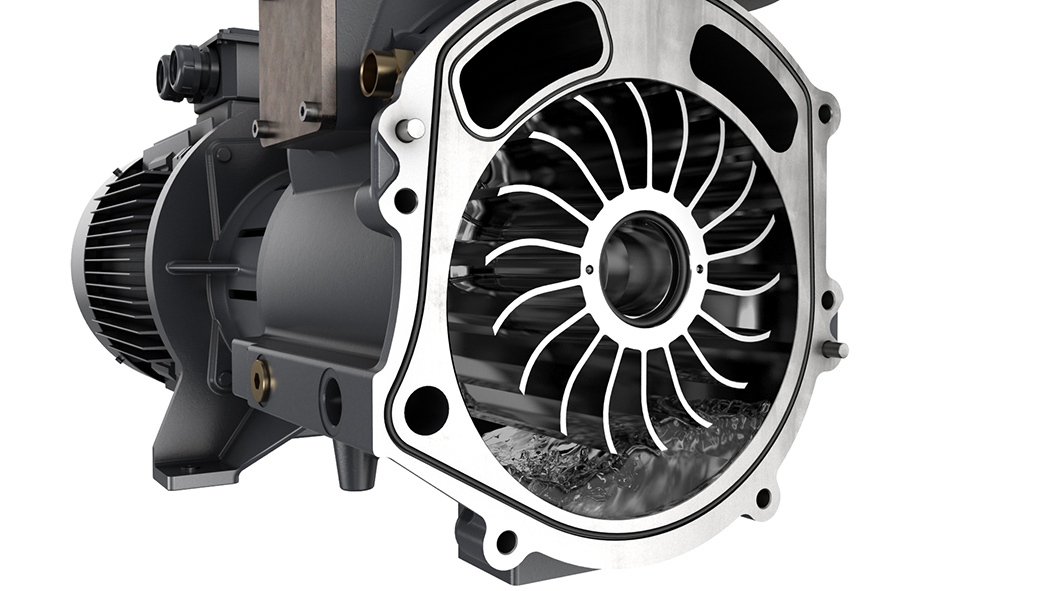 Atlas Copco has announced the launch of its LRP 700-1000 VSD+ range of intelligent liquid ring vacuum pumps designed for wet, humid and dirty applications.
The LRP VSD+ has an ergonomic design along with high levels of HMI to ensures optimum operator interface and control of the vacuum pump. In addition, inlet, outlet and mains cable points are positioned on the top of the pump for straightforward installation. The pump has a compact design and small footprint and contains several performance-optimised components integrated into the pump element to maximise efficiency and space saving. Its soundproof housing reduces noise pollution in the immediate working environment with operating noise in the range of 65dB(a).
The LRP 700-1000 VSD+ has a strong canopy and cubicle which ensures that the pump and internal electronics are effectively protected against dust and water. This means that it can work in the harshest industrial applications.
The company says the twin VSD system ensures optimal vacuum performance. The primary VSD maintains required vacuum levels by controlling the operating speed of the pump, while the second VSD regulates the water circulation pump in response to the operating conditions.