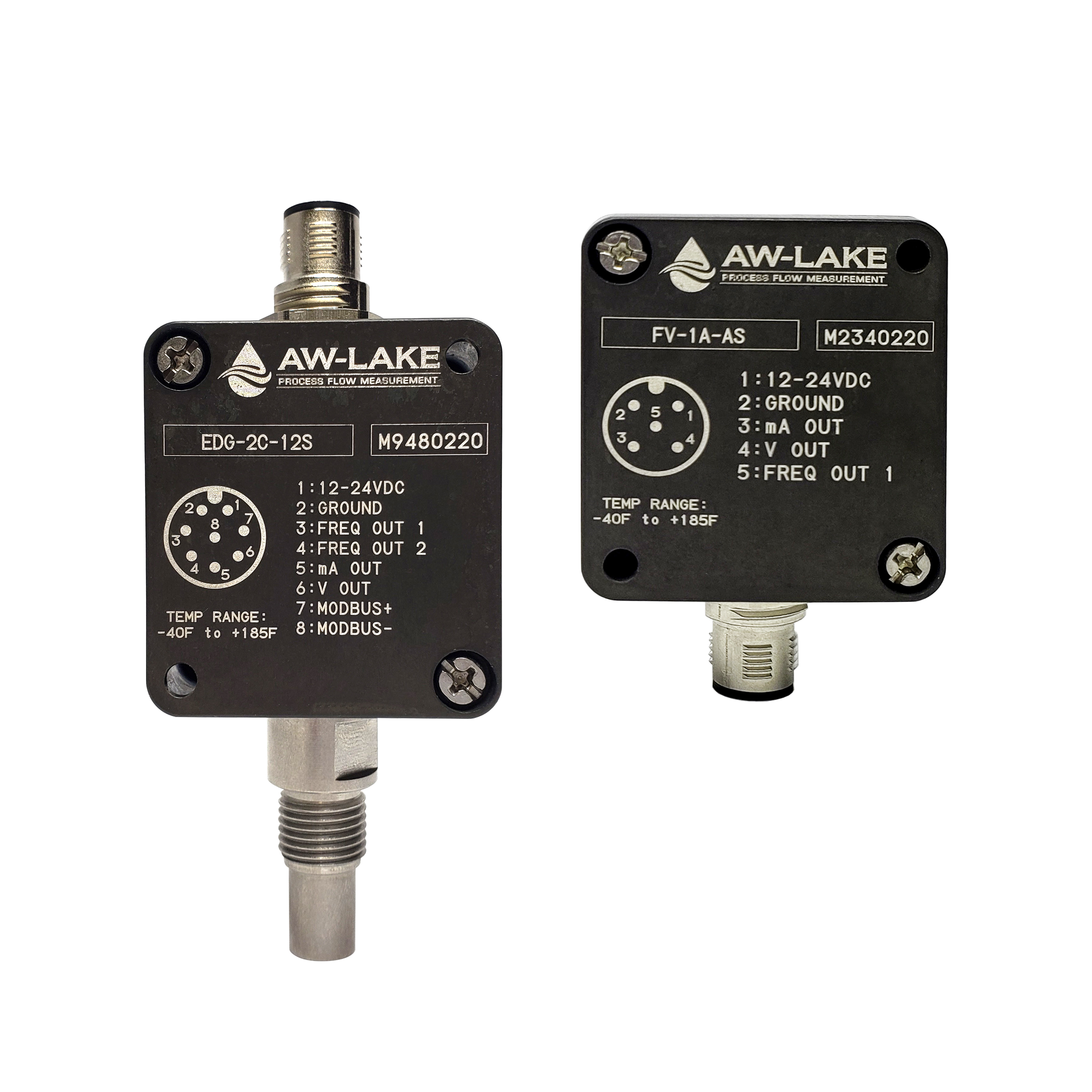 AW-Lake's new sensor has optional Bluetooth and is designed for use in flow meter applications requiring an analogue, pulse or Modbus signal to a PLC or other control system. 
Easily mounted on meters including AW-Lake gear meters and turbine flow meters, the EDGE flow sensor outputs a frequency, current or analogue signal, giving users more installation flexibility, particularly if they are unsure of readout equipment or a control room interface. 
The sensor is forced to output a frequency or analogue signal, so connections to a user interface are verifiable without the need to run fluid flow. It offers three optional pulse output configurations including push/pull, sinking, and sourcing. A Modbus output adds additional system compatibility for more advanced operations.
A Bluetooth mobile application allows operators to remotely configure, set parameters, fine-tune adjustments and troubleshoot the sensor remotely.  It also supports basic scaling and advanced functions, allowing for remote correction of non-linear flow meters to keep a linear analogue output.