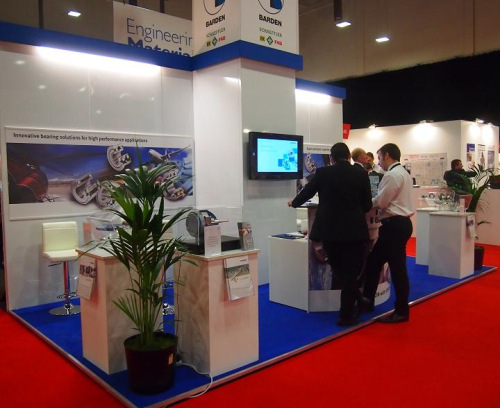 Barden, part of the Schaeffler Group, will be displaying a range of super precision ball bearings and cross-sectional displays across a range of different applications at the Engineering Design Show 2014.
During the workshop on 23 October 2014, Barden Business Development Manager Nick Dowding will give a presentation on "Design and Manufacture of Bearing Solutions to Reduce Total Cost of Ownership". Attendees will learn about the benefits of optimised design, the win/win nature of optimised supply chains and how the overall cost of ownership can often be lower, even with a more expensive product or machine component.
Barden serves a range of industry sectors, including aerospace, defence, medical, vacuum pumps and critical industrial applications. As well as providing an extensive range of super precision deep groove and angular contact ball bearings, Barden also specialises in developing unique, non-standard bearing designs for harsh, high performance, high speed applications. These custom-engineered bearings may, for example, require special cage designs or closures, special sealing technologies, lubrication features, or special surface coatings and bearing materials.