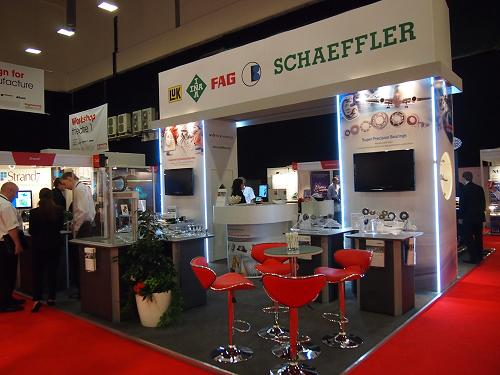 At the 2012 show, Barden co-exhibited with parent company Schaeffler. Following the success of that show, this year Barden will have a separate, complimentary stand adjacent to the Schaeffler stand.
Visitors to the Barden stand (C45) this year will have the opportunity to view a range of precision ball bearings, working models and cross-sectional displays across a selection of typical applications, including dental handpiece turbines and turbomolecular vacuum pumps. 
Barden will also be hosting a workshop on 3rd October (10.15-10.55am, Theatre B115). Here, Barden's Applications Engineer, Barney Eley, will give a presentation on 'Minimising noise and vibration in high speed ball bearing applications". Attendees will learn how noise is generated in ball bearings; factors that affect noise and vibration; system design considerations; simulation methods to predict vibration behaviour; as well as data collection and analysis methods used when analysing vibration in practical examples.
Barden serves a wide range of industry sectors, including aerospace and defence, dental & medical, vacuum pumps, and critical industrial applications. Barden specialises in developing non-standard bearing designs for harsh, high performance, high speed applications.