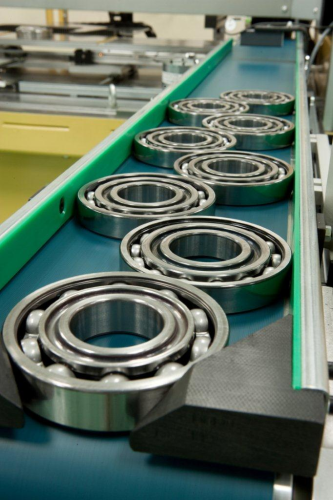 Super precision bearings manufacturer the Barden Corporation (UK), reached a milestone after the company's production plant in Plymouth, UK, produced its 1,000,000th deep groove ball bearing for use in dry vacuum pumps.
Last month, the 1,000,000th bearing rolled off the production line, and the plant marked this milestone by holding a celebration, involving speeches from senior management and the presentation of commemorative awards to manufacturing staff.
Manufactured at the Plymouth plant since 2002, Barden's deep groove ceramic ball bearings are custom-engineered specifically for manufacturers of dry vacuum pumps. These bearings ensure high reliability of the pumps during critical production process, including the manufacture of semiconductors, solar panels and flat panel displays, as well as for vacuum degassing applications in metal processing. 
"Reaching one million vacuum pump bearings is a tremendous achievement for Barden and is an added incentive for the Plymouth plant to keep up the excellent work," said Nick Dowding, business development manager at Barden.
Since 2002, production of bearings for dry vacuum pumps in the Devon-based facility has grown significantly. In 2012, production peaked at around 4,000 units per week.
"End users of vacuum pumps require high reliability pumps. Under no circumstances can these pumps fail due to unreliable bearings, which would cause costly stoppages to their production processes. In semiconductor manufacturing, for example, these types of breakdowns can result in thousands of pounds of lost production," said Mr Dowding.