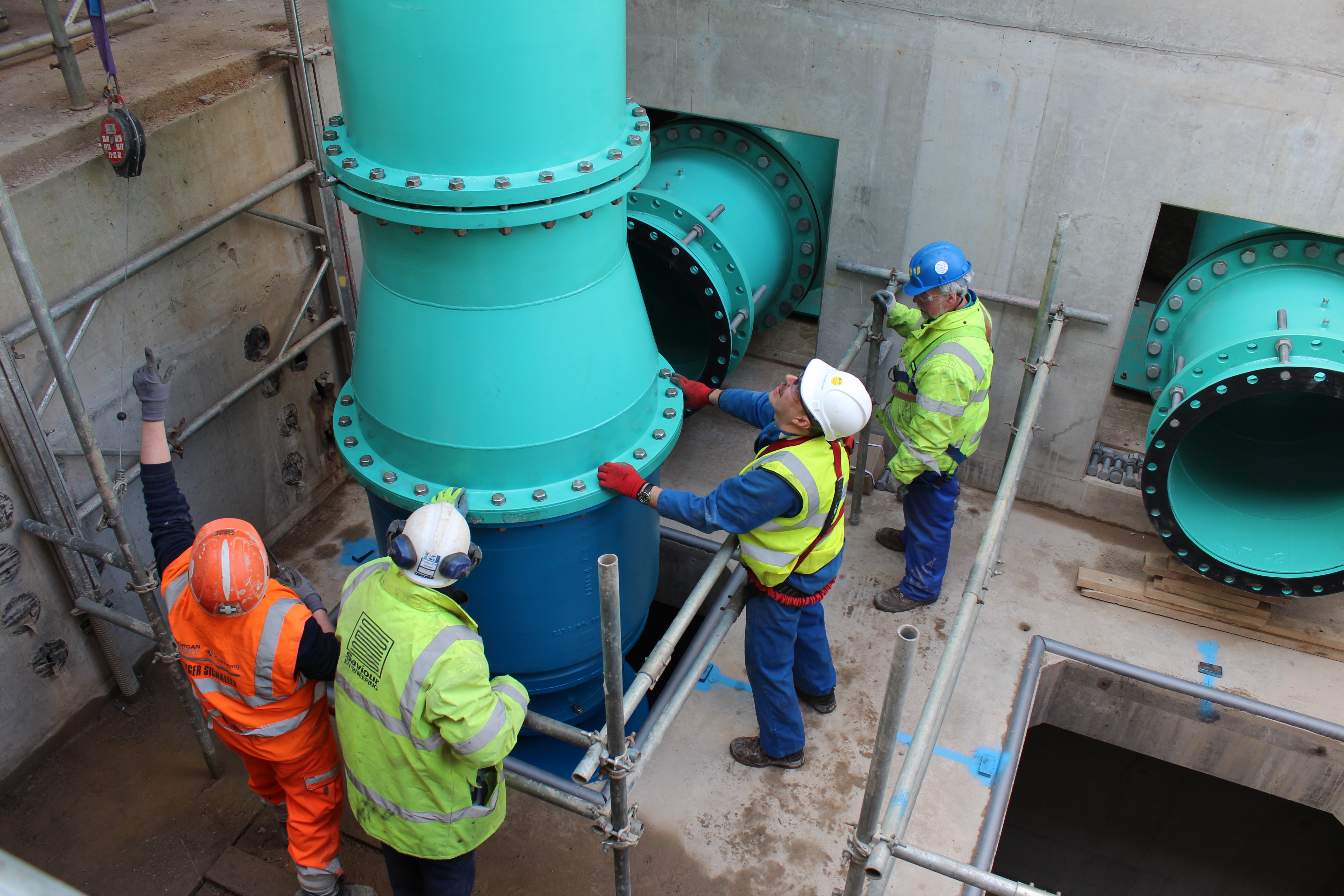 Manufacturer of high capacity pumps for the water, waste water and flood control markets, Bedford Pumps Ltd, is now able to supply a low-maintenance alternative to conventional submersible volute pumps for partially treated sewage applications on waste water treatment plants.
Conventional suspended bowl pumps are designed for clean water service and so are not usually considered for waste water applications.  Typically, they have a higher number of impeller vanes and narrower hydraulic passages. 
Bedford Pumps has resolved this issue by engineering pumps with solid passing capabilities between 90-200mm, dependant on pump size. In addition, they have re-engineered the bowl design to incorporate special swept diffuser vanes which allow the passage of large solids and even fibrous materials.
The pumps are designed without conventional intermediate column shaft bearings and bearing support spiders, so removing the opportunity for ragging to occur within the column pipe.  The company says this means it is able to provide a value-added alternative to small wet well submersible pumps which are often associated with having a short mean time between failure.