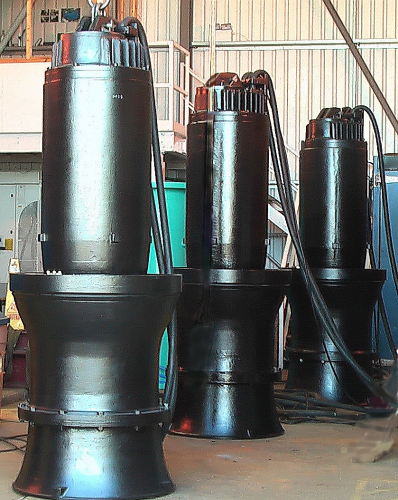 The Bedford Pumping Station was built in 1943 and fitted with pumps manufactured by Bedford Pumps' predecessor Gwynnes Pumps. The refurbishment of the station is part of a £2.0 million flood defence scheme funded by the UK's Environment Agency.
Bedford Pumps is installing seven pumps for the main contractor VolkerStevin: three large Storm pumps, two medium Storm pumps and two DWF (Dry Weather Flow) pumps.
The new Bedford pumps have been designed to use the existing pipework at the station, but the existing motors and spindles will be removed and decommissioned. The maximum total flow for the pumping station is limited to 9400 litres per second which will be achieved by a sequencing of the pumps at storm levels.