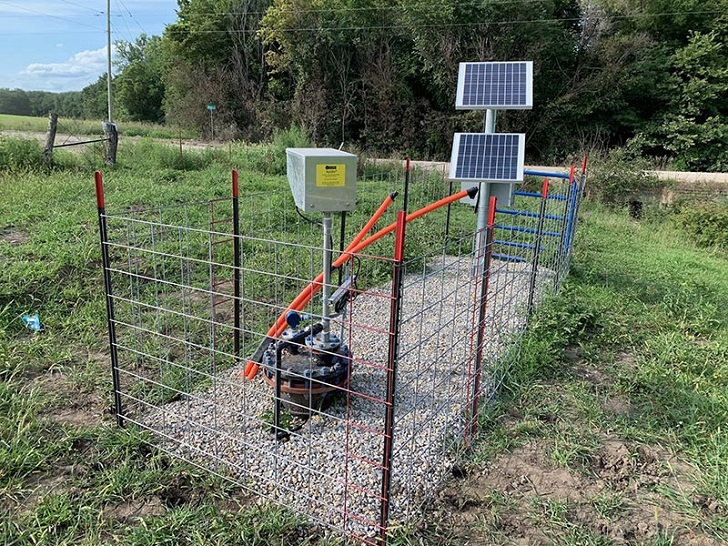 Pig manure is being turned into renewable natural gas thanks to pump technology provided by Blackhawk Technology.
Blackhawk's Apollo Solar Piston Pumps have been installed at farms in Missouri, United States and are operated by Monarch Bioenergy, a joint venture set up by Smithfield Foods and Roselein Alternative Energy.
The zero-emission Apollos pump 40 biogas methane condensate sumps in the gas-line recovery system. The methane is captured from manure at Smithfield farms' hog-finishing operations and produces pipeline-quality natural gas that is distributed to RNG markets across the country. The pumps are designed to remove the pipeline moisture that accumulates after the anaerobic digesters convert manure to gas.
Ideal sump pump Blackhawk principal Mark Bertane said: "Blackhawk's zero-emission Apollo is an ideal condensate sump pump for gas-line recovery systems activated either by vacuum or low head pressure." Apollo piston can move virtually any fluid, including semi-solids, with any chemical composition, viscosity or angled pipe, to temperatures of 200°F / 93°C or greater.