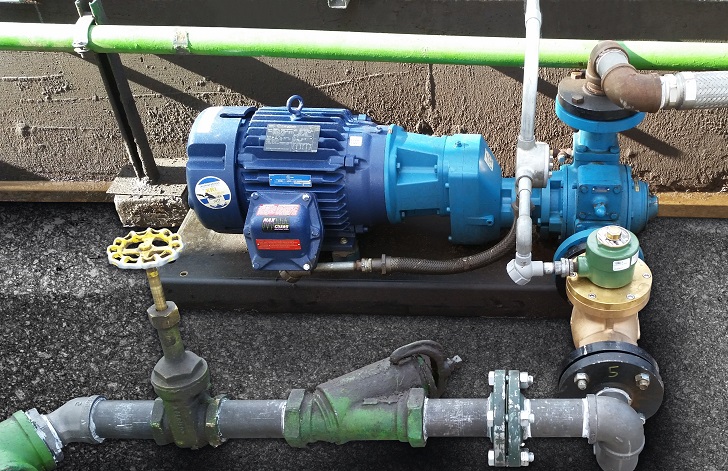 Blackmer, part of PSG, a Dover company, has announced that the design and operation of its new GNX Series sliding vane pumps help solve many of the shaft-misalignment challenges faced by chemical manufacturers.
To combat the harmful effects caused by shaft misalignment, operators could employ a pump technology that is classified as 'alignment free' while still possessing the ability to deliver the high flow rates and transfer volumes that are the backbone of chemical fluid-transfer operations.
Blackmer developed GNX Series sliding vane pumps, which are the industry's first alignment-free, reduced-speed pumps for use in both portable and stationary applications. The design of the Blackmer GNX Series pump eliminates the couplings between the gearbox and the pump and motor by rigidly connecting them in alignment with a C-face (or similar) motor on both the high-speed and low-speed sides of the pump. The result is a pump that will not need to be realigned either at initial installation or following a maintenance procedure.
To provide additional insights into how GNX Series pumps help solve the challenges associated with shaft misalignment, Blackmer has developed a new whitepaper that can be found by visiting the Blackmer literature page at psgdover.com/en/blackmer/literature/item/3507, or by clicking here.