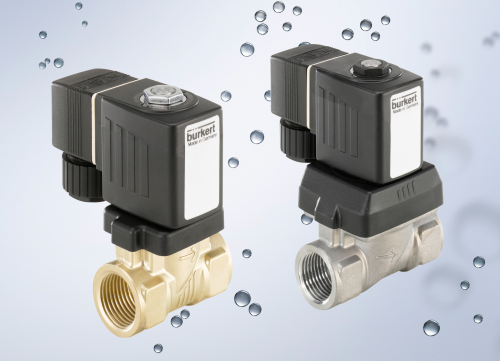 The brass or stainless steel solenoid valves from the 6200 series are suitable for standard applications using fluidic and gaseous media. Typical applications are water, compressed air and vacuum such as found in car washes, drinking water treatment plants, swimming pool technologies and heating and refrigerating systems. Depending on the material, valves for aggressive media are also available.
Bürkert valves have a minimized installation length, making them suitable for use in close spaces. They have a maximum flow rate with low pressure loss.
The 6281EV valve can also be used in potentially explosive areas.
The 6200 solenoid valves feature a modified membrane form with its special membrane support to help reduce failure. Even in fast switching processes the membrane adapts completely to the support, which reduces mechanical stress and increases the service life of the membrane.