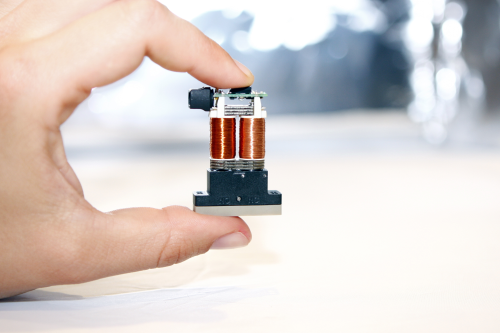 Fluid technology specialist Bürkert has developed a new actuator design for solenoid valves that increases the power density by using two coils. Called 'TwinPower' the compact actuator technology is available as a complete standard valve line in widths of 10 mm and 16 mm, therefore offering more than 1000 possible variants for each width with optimal flexibility in adapting the valves to specific applications.
The name TwinPower refers to the fact that the new actuator in the Bürkert solenoid valves now uses two coils instead of one. The valves, available in the body materials PEEK and PPS as well as the seal materials FFKM, FKM and EPDM, are designed to provide solutions for virtually every medium. For each valve type there are more than 1000 different variants in the widths 10 mm and 16 mm with different fluidic and electrical connections, such as hose connections, flanged versions and UNF threaded connections.
Each component in the valves was analysed during development of the TwinPower series to identify potentials for optimisation. By improving the membrane seal, for example, it was possible to achieve a leakage rate of 10-6mbar*l/min. In addition, the geometry of all the bodies was optimised for improved flushing.