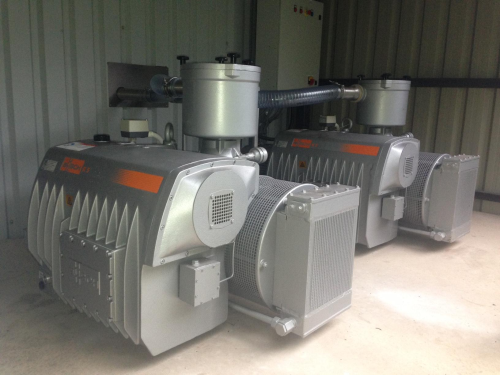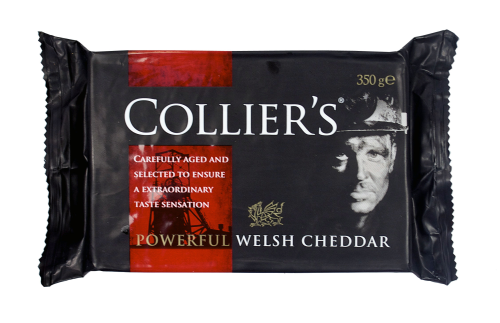 Vacuum pump manufacturer Busch has supplied vacuum pump equipment to one of the UK's top dairy and non-dairy ingredients specialists for a brand new cheese packaging facility.
When Crewe-based FayreField Foods decided to establish its own custom built cheese cutting and packaging plant, it called upon Busch to supply and install two R 5 0630 oil lubricated rotary vane vacuum pumps, which stand alone in a purpose built enclosed unit adjacent to the main production building.  
The R 5s supply vacuum for packaging via a Sealed Air Octopus machine and a Busch Puma WP 1000 Roots blower is also installed to provide the required end vacuum level and packaging speed.
Fayrefield Foods supplies quality cheese in blocks to some of the UK's leading food retailers as well as in one kilo blocks to the catering and food service sector.  It is also the company behind the successful Collier's Powerful Welsh Cheddar Cheese brand, as well as non-dairy products including San Nicasio potato chips, Lizi's Granola breakfast cereal and Guaraná Antartcica carbonated drinks.
Niel Kerr, site director for FayreField Foods, said: "Until recently, we had outsourced all of our packaging services, but we then took the decision to invest in our own facility as this way we have more control and flexibility with our product packing activity.
"We took over the old Bentley parts storage facility here in Crewe which has been completely refurbished and transformed into a new and modern packaging plant to meet our exact needs and those of our customers.  It is also large enough to allow us plenty of room for our anticipated expansion in the not too distant future."
In addition to supplying vacuum products, Busch is also providing a full service contract on the vacuum pump equipment.
Mark Sumnall, sales director for Busch (UK) said: "Our strong track record in food manufacturing and processing has stood us in good stead with this project, in particular our experience in the dairy produce sector and we're excited to have our vacuum pumps installed in this state-of-the-art cheese cutting and packaging facility.  
"Additionally, the importance of ensuring effective and efficient performance of vacuum equipment is something that cannot be underestimated for any food packaging customer and our service and maintenance agreement will provide peace of mind for FayreField Foods that their pumps will give them the reliable and continuous operation they need."