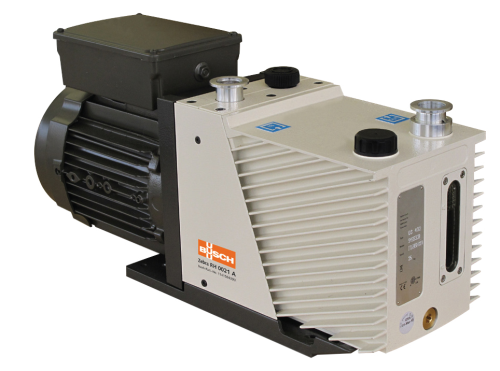 Vacuum pump and overpressure blower manufacturer Busch (UK) has announced a new scheme to help customers dispose of their old, two stage rotary vane vacuum pumps and replace them with new, energy efficient Zebra models at limited edition prices.
Running until 30 November this year, the 'Trade In, Trade Up' scheme is open to anyone who has an ageing and inefficient two stage rotary vane vacuum pump up to 30m3/hr in size and would benefit from a new replacement model offering the latest technology.
The newly launched Zebra, which will be on show at the Vacuum Expo in Coventry this month, is a two stage rotary vane vacuum pump which offers good end pressures, universal motor and energy efficiency.  The Zebra is suitable for a wide range of applications which include the manufacture of analytical instruments, coating equipment, turbo pump backing, leak detectors and load locks, electron microscopes and many smaller scale research and development applications, along with general industrial applications requiring improved vacuum levels.
Mark Sumnall, UK sales director for Busch, said: "We've designed our Trade In, Trade Up scheme especially for customers who may be finding their vacuum processes are suffering from worn out, underperforming pumps that are slowing down production times and increasing the need for maintenance visits.  Probably most importantly, old and inefficient equipment will consume more power which will have an impact on energy bills.
"In addition to taking away and disposing of their old pumps, we will supply and fit one of our new Zebras which offer a wide range of benefits including the latest two stage rotary vane technology, increased production cycles and reliability leading to reduced maintenance as well as keeping energy costs to a minimum. 
''We have a range of special rates for this promotion depending upon requirements and those interested in finding out more should call Busch customer services on 01952 677432."
Busch has 57 companies operating in 39 countries and more than 2,600 employees in the global vacuum and low pressure pumps market.