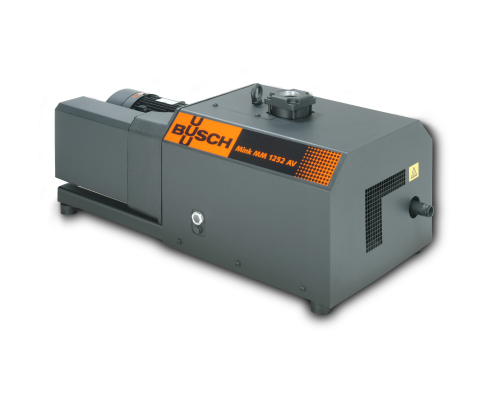 Vacuum pump and blower manufacturer Busch (UK) Limited is promoting its Mink rotary claw range of vacuum and over pressure pumps, which, the company claims, can offer cost savings of up to 60% for some users.
Designed for applications such as plastics manufacturing, wood working, water treatment and printing, the Mink's variable speed control matches pumping speed end pressure and flow to process demand.
The Mink series is available with suction capacities of 60 to 500 m³h and provides pressure differentials of up to -0.9 bar (g) vacuum and 2 bar (g) over pressure. Larger volume flows can also be generated by connecting single pumps or compressors in parallel arrangements or using mechanical boosters. It operates with two rotary claws rotating in opposite directions within a cylinder with no contact between either the claws or the casing. 
Mink is driven by three phase motors, which, when used for frequency controlled operation, are equipped with PTC thermistors. It is also air cooled via a separate additional electric fan and has the ability to adapt to the process by speed control which can result in an energy saving or increase of conveying power by up to 20%.