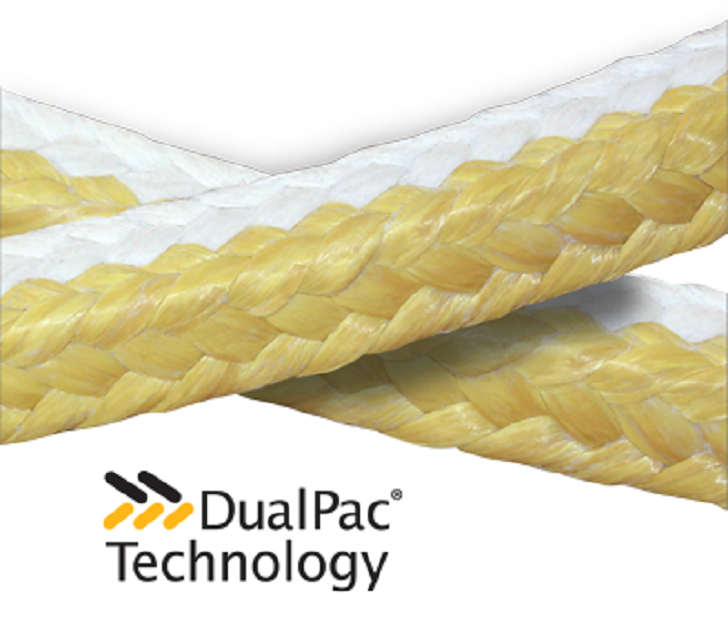 Chesterton has released its latest pump packing product, the DualPac 2212, a non-staining, high-pressure packing that resists burning, extrusion and needs significantly fewer gland adjustments than conventional packing.
DualPac 2212 is the second product release with DualPac braiding technology. It combines a burn-resistant material (white) on the sealing side, with a highly resilient outer fibre (yellow).  The burn-resistant material conforms to the pump shaft delivering a superior sealing performance, while the highly resilient fibre resists extrusion and transfers radial load to the sealing side of the packing. The result is a packing that uses the gland load more efficiently and achieves a reliable and quicker break-in period.
The DualPac braiding technology can be use as end-ring or seal-ring by simply reorienting the packing during installation. The DualPac 2212 is designed for demanding abrasive sealing applications in rotating equipment such as agitators, mixers, stock pumps, sludge pumps, slurry pumps, and process pumps. Other sealing features include better use of gland load to minimise adjustments required, it resists instant failure in the event of pressure surges and extends equipment life by reducing shaft or sleeve scoring.