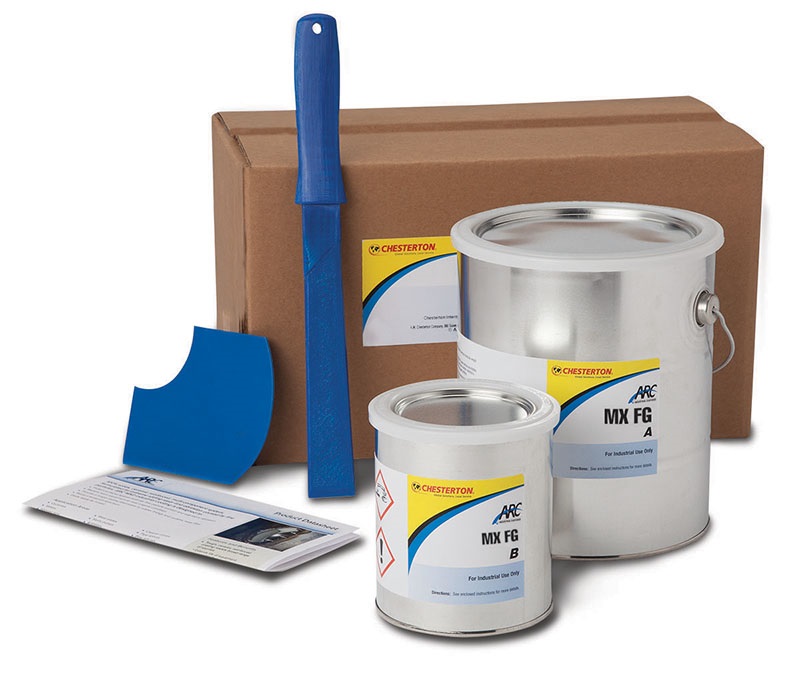 AW Chesterton Company has added the ARC MX FG food-grade coating to its range of ARC Industrial Coatings to help companies protect equipment and vessels exposed to abrasion from fine particle flow and abrasive slurries in food processing.
The ARC MX FG is a two-part, 100% solids, no-VOC system for equipment involved in direct food contact such as chutes and hoppers, mixers and agitators, transport screws/augers, and pumps. It can also be used in other industries, such as mining and ore processing, wastewater, specialty chemical, and pulp and paper.
ARC MX FG is a trowel applied ceramic-reinforced epoxy that offers advanced protection over rubber linings and ceramic tile for fine particle wear.
Steve Bowditch, director of Product Marketing for ARC Industrial Coatings, said that the product was developed to perform in fine particle flow abrasion applications, including slurry conditions.  He added that the new addition to the line expands the company's application portfolio to include direct food contact exposures such as seen in grain, seed oil, cane and beet sugar, as well as salt processing operations governed by FDA regulations.