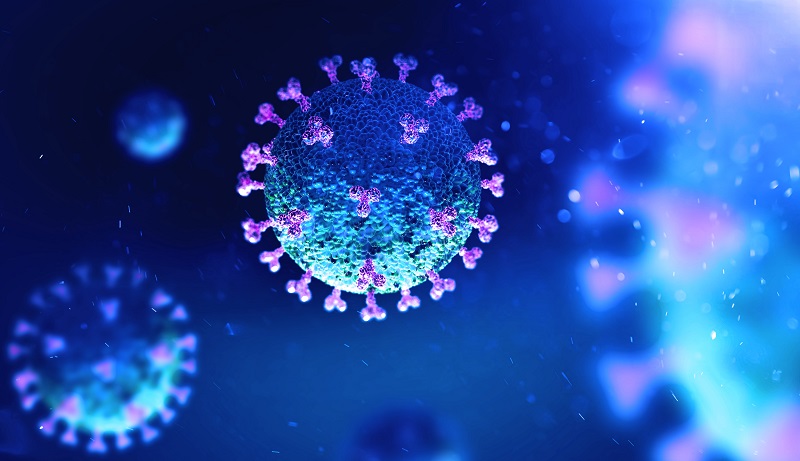 Our coronavirus coverage shows how pump companies around the world are responding to and dealing with the coronavirus pandemic.
NEWS
Lewa offers low pulsation for vaccine production
The high-precision, low-pulsation pumps are hermetically tight and certified in accordance with ATEX standards.
Xylem and Americares to improve WASH access for 1 million people
Working with frontline healthcare workers and communities in six countries.
EKKI Pumps and German partners fight Covid-19 in India
Companies are providing ventilators and PPE.
KBL offers remote pump monitoring system
KirloSmart generates alerts for the probable causes of pump failure, enabling quick diagnosis and resolution of issues.
EKKI offers free Covid-19 vaccinations to employees and their families
Part of the company's "Battle Covid" initiative.
Grundfos reports solid 2020 results despite Covid-19
2020 sales slip 4.4% in a challenging year.
Sundyne pumps support Covid-19 vaccine efforts 
The company is working to produce enough ANSIMAG pumps as its customers develop and distribute critical vaccines.
Flowserve provides pumps for Pfizer's Covid-19 vaccine production
The company is also supplying valves and seals.
Caprari presents DIGITAL HOUSE online space
DIGITAL HOUSE is dedicated to event hosting, webinars and information about new products.
Xylem donates 300,000 units of PPE
In March, Xylem began re-purposing some internal manufacturing capacity to develop protective face shields for essential workers.
Xylem podcast begins second series
Listeners can stream episode one of the new series now.
Voith to upgrade pump turbines at Spanish hydro plants
Will supply five pump turbines for the Torrejón and Valdecañas hydroelectric power plants.
Xylem provides face shields for Covid-19 front-line workers
Xylem partners helped deliver the face shields to healthcare and water workers.
WEG and Apex Pumps aid hand sanitiser production
The bespoke pump with a WEG motor was delivered within a week.
Maag pump enables efficient nonwovens' production
The new Maag extrex6 has low compression gearing for transfer, pressure-boosting and dosing applications at high pressure with low shear stress.
Covid-19: India's EKKI provides PPE for pump installers
More than 50 000 PPE kits will be delivered to EKKI's pump installer community.
Armstrong sponsors free virtual summit
The summit is designed to help building owners and operators create and maintain healthy indoor spaces in today's challenging environment.
Circor's new Chinese facility ships first pumps
The fully integrated facility is providing end-to-end manufacturing, sales and service.
Grundfos produces face shields for health services
The mask consists of a normal sheet of A4 foil attached to a plastic frame.
Xylem supports community-based responses to Covid-19
Customers and partners worldwide are invited to nominate non-profit organizations.
Landia secures pump and mixer orders in Asia
The pumps are for a new biogas project in Japan.
Grundfos' efforts aid Glasgow field hospital
The booster sets were built to order, tested and shipped in record time.
Tsurumi ensures continued delivery capability
In Kyoto, Japan, the manufacturer maintains large intermediate storage facilities and distribution warehouses.
Hamworthy Pumps sees revenues increase 60%
Hamworthy Pumps has increased its turnover by 60% and created 26 new jobs since it was acquired by investment firm Solix in 2018.
Coronavirus: Gorman-Rupp continues to operate in Ohio
Gorman-Rupp is an essential business.
Grundfos Foundation to support fight against Covid-19
This year the Poul Due Jensen Foundation will also focus on the fight against Covid-19.
FEATURES
Flushing water is vital in a pandemic
Protecting the integrity of water lines and preventing stagnation is critical during the pandemic. However, industrial flushing systems can help.
Sustainable and safe disinfection
Amidst the global Covid-19 pandemic, the demand for decontamination solutions are high so companies must look for new solutions.
Celeros Flow Technology - a company focus
José Larios, CEO of Celeros Flow Technology talks about the new business which launched as Covid-19 struck.
Keep flushing during the pandemic
Stagnant water leads to a loss of chlorine and a build-up of sediment resulting in bacterial growth and ageing of water.
Digital water solutions can help combat Covid-19
Albert Cho, vice president and general manager at Xylem, discusses how utilities are responding to Covid-19 with digital technologies.