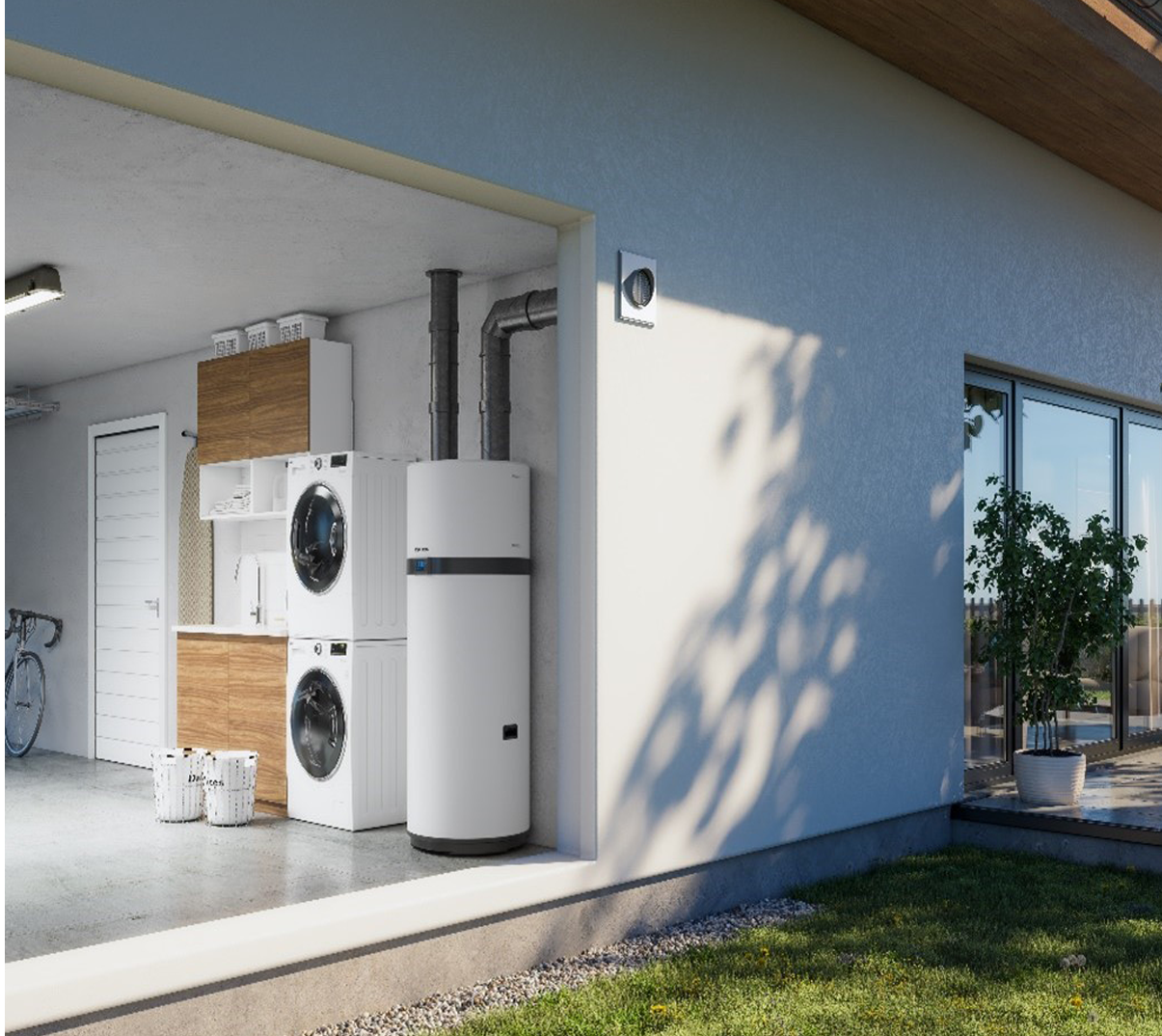 Daikin Europe has introduced its second-generation domestic hot water heat pump, the Daikin Altherma M HW, which has five different operating modes and does not use fossil fuels.
Daikin's latest heat pump to generate domestic hot water has a storage tank and is suitable for small houses or apartments. Its compact design and tank of 200 or 260L, makes it suitable for homes where domestic hot water is needed for up to three or four people. 
The Daikin Altherma M HW is a renewable heating solution for domestic water that uses electricity, air and, if needed, solar energy without resorting to traditional fuels. Only 25% of the system's energy demand comes from electricity, with an A+ energy rating on all models. All models offer energy use optimisation from photovoltaic solar and one dedicated model also integrates thermal solar control.
The heat pump has five different operating modes from eco to boost and each mode uses energy differently depending on the needs of its users. Eco mode only uses renewable energy and boost mode combines renewable energy and an additional electricity input.